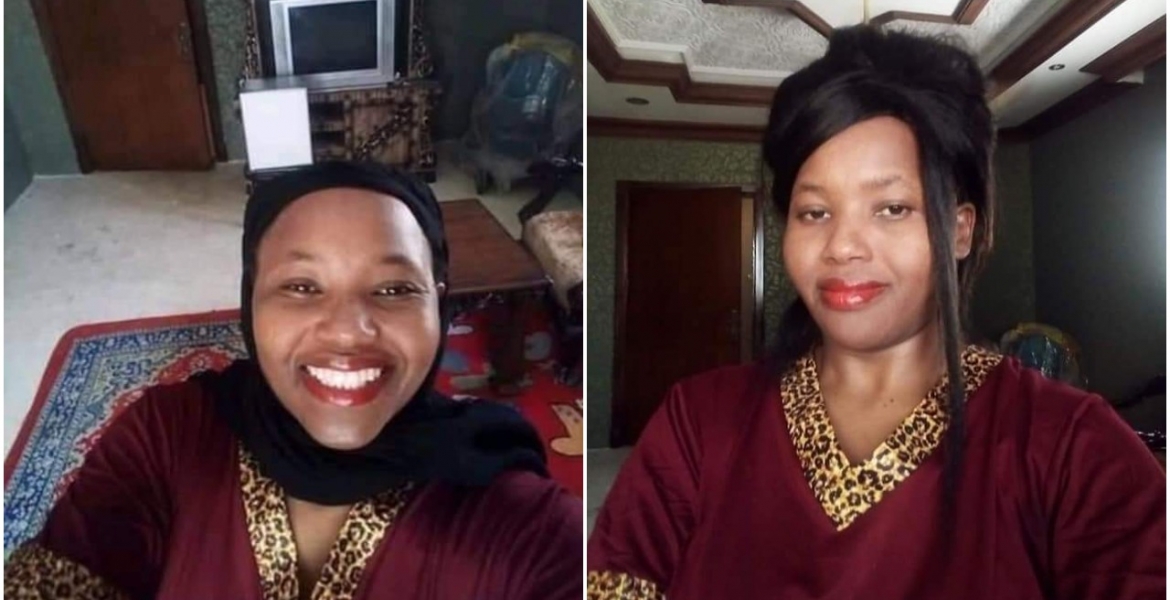 A Kenyan family is in dismay after their kin died under mysterious circumstances in Saudi Arabia.
Esther Wanjiku Thuku, who hailed from Thika, Kiambu County, went to Saudi Arabia in June 2019 to work as a domestic manager.
Since her arrival in the Middle East country, she was in constant communication with her family and children until January this year when they tried calling her in vain.
Worried by her unusual silence, the family contacted her employer in Saudi Arabia in February and were told that Esther no longer worked for them. She said Esther left in January.
When the family reached out to her Saudi agents, they claimed Esther traveled back to Kenya but when the family insisted she did not return, they asked for more time to look for her.
They later sent the family a voice recording confirming that Esther was still in Saudi Arabia but they did not know where she was working.
On May 18th, the family posted about her disappearance on social media platforms for people working in Saudi Arabia.
The following day, they received a call from Saudi's Ministry of Home Affairs informing them that Esther died on February 28th, 2021. 
They were asked to send an email bearing the names of those who will pick her body at the Jomo Kenyatta International Airport (JKIA). 
"We are now lost. At least we need to know what killed her. Transporting the body back home for burial seems to be another challenge," a family member said.
The family is appealing for help from the government and well-wishers to ferry her remains back home for burial.