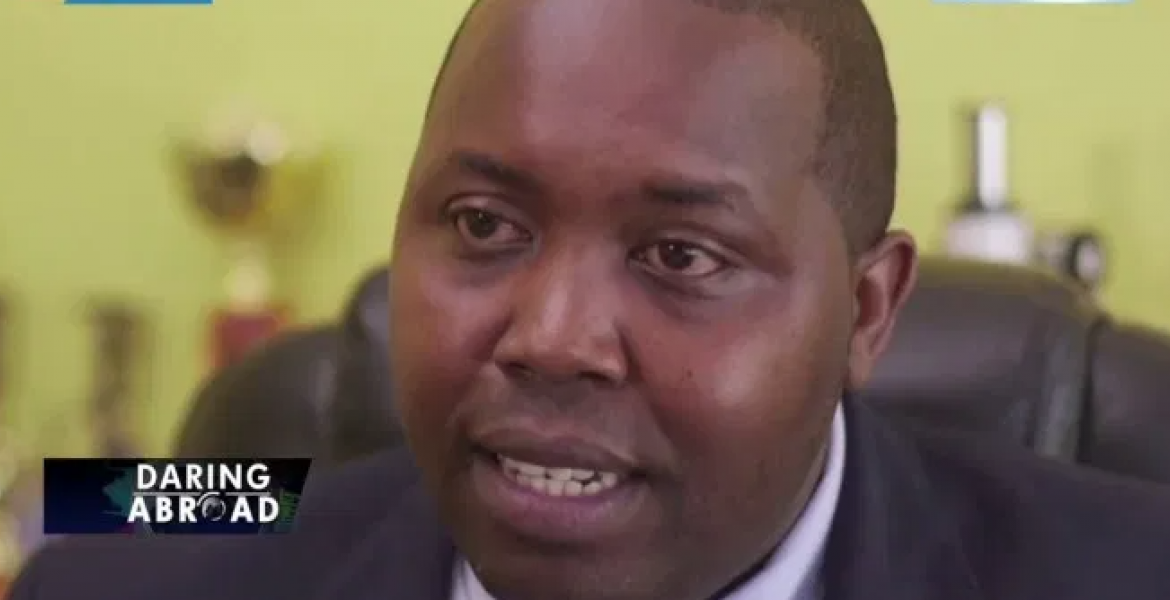 In 2009, George Mathenge, a teacher in Kenya, traveled to the UK to pursue his masters at the University of Leicester.
Like many Kenyans who move abroad, Mathenge had hoped that he would settle there after graduating, start a family and advance his teaching career. However, Mathenge says his life in the UK was never a bed of roses from the moment he landed there and although he persevered and completed his studies, it did not take long before he decided to return to his motherland.
Soon after he arrived in the UK, he realized he could not join the University of Leicester despite having an admission letter. He could not afford fees.
"I needed Sh2 million to pay for my fees. I only had Sh60,000. I did not go on a scholarship, but I was determined to make it. I had to get the money and survive because I would not have imagined going back," he said in an interview on Daring Abroad show by Alex Chamwada.
Before he managed to enroll for his masters in the University of East London Campus, Mathenge was forced to accept any job that came his way including cleaning jobs. This is despite holding an undergraduate degree in education from Kenya. 
After graduating, he began teaching in London in what he describes as a horrible experience and was also uncomfortable with the way parents raised their kids in the UK. 
With this experience, Mathenge says there was no way he could start a family there and his only option was to return home after a five-year stay in the UK, a decision he does not regret making.
Mathenge, who came back in 2013, is the current principal of Brookhurst International School in Kajiado county. 
"I wished that I would become a teacher because so much of what has helped me to be upright and positive in life was instilled by my teachers," he said
He advises Kenyans who have established a good life and career within the country not to bother moving abroad, where the grass is not always greener. "If you have started a good life here, just continue if you have an opportunity to go there and improve yourself, do it but know it is not easy," he says.