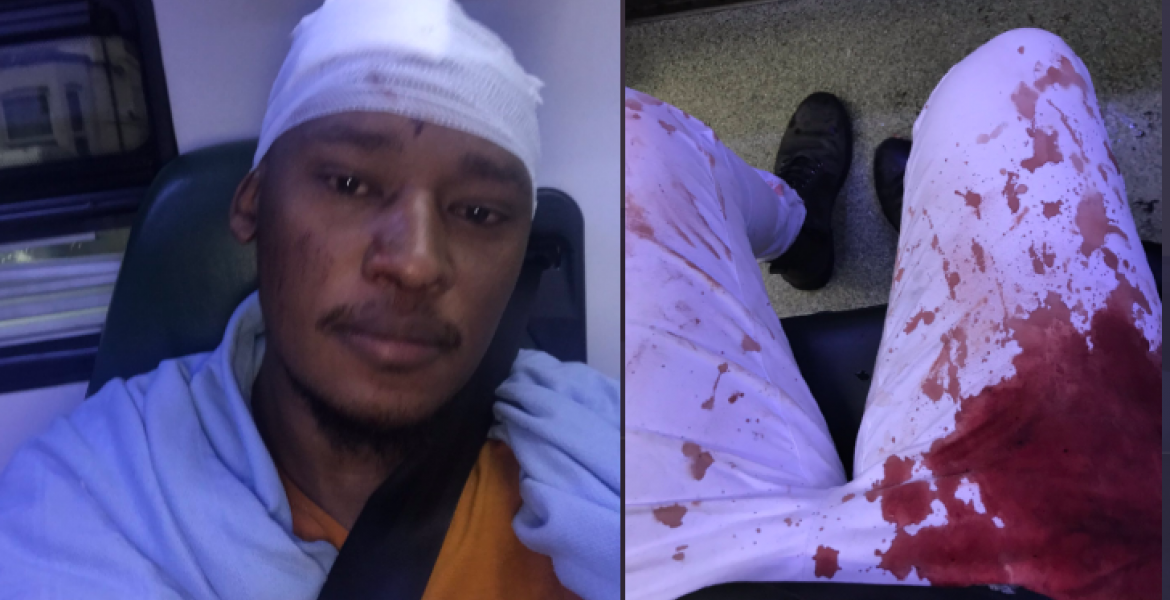 A Kenyan man claims that he was attacked and badly wounded by fellow Kenyans in London, the United Kingdom over his sexual orientation.
In a post on Twitter on Sunday, February 16th, the man whose username is Sir LV (@SirLV) said his compatriots attacked him for being gay.
"I got attacked by fellow Kenyans in London for being Gay. Now headed to the hospital #staysafe," he wrote on Twitter.
He also shared photos of himself with a bandaged head and blood-stained clothes in what appeared like an ambulance.
Sir LV, who has over 8,000 followers on Twitter, describes himself as a humanitarian and bodybuilder in his bio. His tweet has attracted over 590 comments, over 150 retweets and 500 likes.