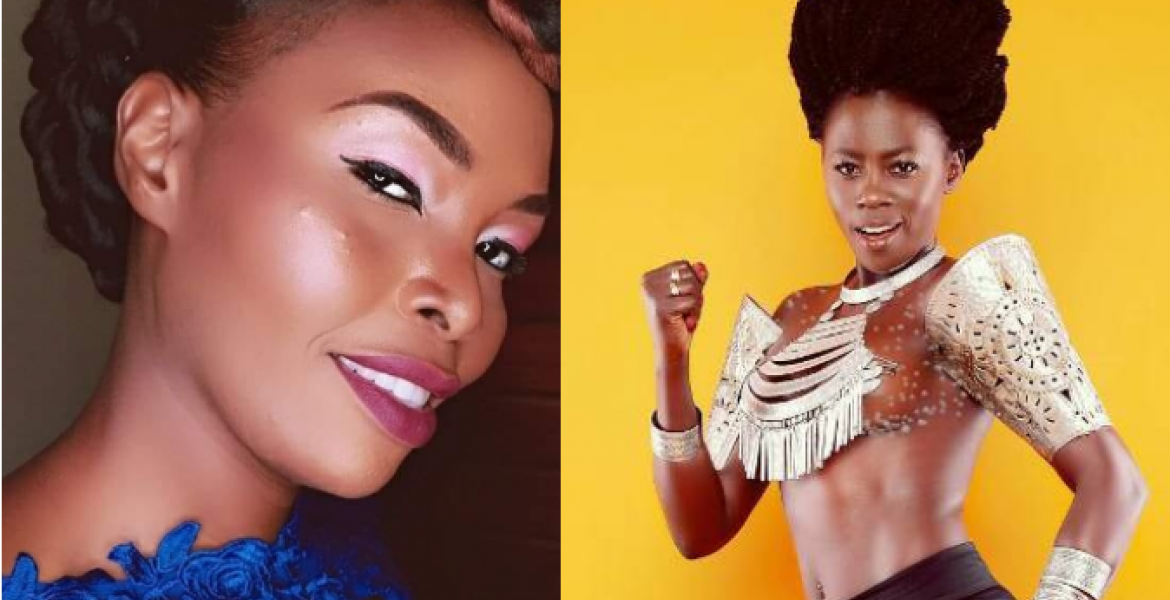 US-based Kenyan events promoter Sarah Okindo has given her side of the story after singer Esther Akoth, alias Akothee, accused her of mishandling her during her recent concert in Minneapolis, Minnesota.
In a long Instagram post, singer Akothee claimed Ms. Okindo, who had invited her to perform and raise funds for Akothee Foundation, ill-treated her.
"Mum I hope all I will say here is truth and God be my witness. You invited me to Minneapolis based on you wanting to promote and support Akothee foundation, My guts refused several times and I told my management I had other commitments in Nigeria on the 2nd, I was forced to cancel my flight to attend mineapolis show, @rumbanotes had paid for return flights on the 31st from Dallas to Paris, you ordered my manager to cancel the tickets and that you will buy new tickets for the 4th from mineapolis, Seattle ParisQA."
"Four days before the show ,you changed the venue and asked my manager to make a new poster for new venue which he did, wanted prior dinner with me and your friends and I told my management that I don't engage before my performance, this was for your own good, you said you had people who wanted to donate for Akothee foundation, and manager told you that we can do that after the show, you came to the airport with your family with just one car, well I love children so it wasn't a problem for me, but we could hardly fit in, you checked me into a budget hotel, I still kept my calm , I was tired so I slept."
"The following day, you only checked. Me into the hotel at 7.30 PM, I needed rest ,so I slept for 2 hours and was awake by 10.00 PM, I was ready for the show by 12.00 but there was no car to take me to the venue ,and you had not given the manager the balance, you came to pick me up at 1.30 and we arrived at the venue at 2.00am you driving like crazy on the road because fans were tired and leaving the venue, I was afraid for my life, after the show, I still created time and had a photo session with fans, then boom, I was left in the cold, with no car to drive me back to the hotel , you left me in your car for almost 15 minutes, then a gentleman came with your car keys and drove me back to the hotel with your instructions, I was happy to see my bed, you then became mad as to why I was taken to the hotel with your car, mom how was I supposed to get back ? You then got your car back. Drove off and dumped my manager in the cold,with no means of transport to come back to the hotel, mum we were your guests , what happened." 
"Why was I supposed to contact you directly after the show, if I dint contact you directly before, To beg for flight back home or hotel, Did you forget that I am MADAMBOSS? Kindly let me know , I still don't understand what I did wrong , that's why I am still calm , I am talking as Esther Akoth Kokeyo the founder of @akotheefoundation,. I still dint receive the donations you said you had from your rich friends as reported by my manager, I have total of 5000 usd from @rumbanotes fans and Family for for the borehole project @akotheefoundation, @rumbanotes also took charge of my expenses during my stay in America ,including your failed flights , all this happened without me knowing, I just received the news as I was leaving Seattle, I didn't know you dumped us,"wrote Akothee.
Ms. Okindo responded to Akothee by making public WhatsApp conversations she had with the musician. She also took to Facebook live to clear her name. 
"This was the communication with the artist right before the FB post. Any event has it's hiccups, which is expected. An expectation during this conversation is a recap of the event. Amends were made with 10,000 to be paid back to the promoter. Attached is the 1st hotel, Fairfield Inn Marriott Blaine, MN. Hotel has been in business for 6 months as it is a brand new site," said Okindo.
Below are screenshots of their conversation on WhatsApp and a video recording on Facebook Live.
Video: https://www.facebook.com/geelades/videos/10218525853831843/?t=0