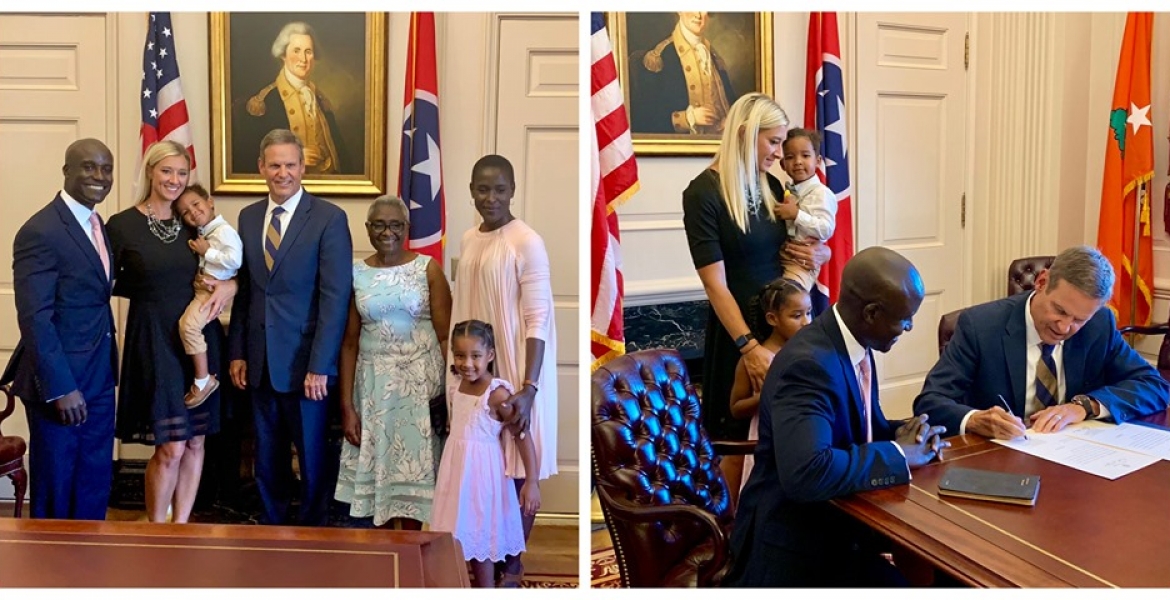 Hodgen Mainda, a Kenya-born man who was appointed as the new Commissioner of Commerce and Insurance in Tennessee, has taken an oath of office.
The 42-year-old was sworn-in this week by Governor Bill Lee and becomes the newest Cabinet member in the Tennessee State Government.
Mainda, who first moved to the US in 1997 as a rugby player at Middle Tennessee State University, previously served in government relations and business development roles in Nashville, Knoxville, and Chattanooga.
"Mainda joins my cabinet after an outstanding career as a community leader in Chattanooga," Governor Lee announced on September 5th.
"He is respected for his ability to build partnerships across multiple sectors and we welcome his leadership to such a multifaceted department like commerce and insurance."
Until his appointment, Mainda was serving as vice president for community development at the Electric Power Board of Chattanooga (EPB), where he built partnerships across the state and federal level.
He also serves on the Chattanooga Area Chamber of Commerce, the Downtown Chattanooga Rotary Club, the United Way of Greater Chattanooga, the University of Tennessee at Chattanooga Chancellor's Roundtable and the College of Business Advisory Board.
Mainda is also a member of the Leadership Tennessee Class of 2019 and a 2018 graduate of the Harvard Business School Young American Leaders Program.
The University of Eastern Africa alumnus lives in Chattanooga with his wife and two children.
He is the son of Dr. Steve Mainda who serves as Board chairman HF Group as well as Continental Reinsurance and a Board member of Shelter Afrique among other finance and insurance companies.