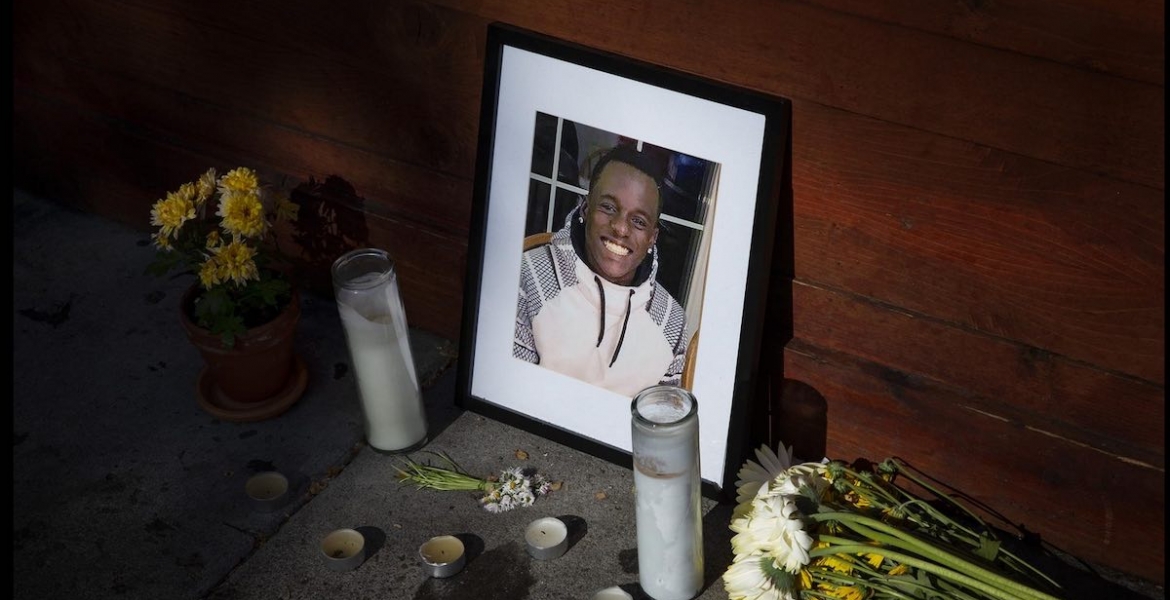 The late Alex Oyombe Gradin [File/The Register-Guard]
A couple in Portland, Oregon has been charged with the murder of Alex Oyombe Gradin, a 21-year-old native of Kenya.
Alex was shot in the early morning hours of May 4th on the parking lot outside Taylor's Bar and Grill near the University of Oregon in Eugene, OR and pronounced dead at the scene.
Authorities have now charged a married couple -  Regis Derey Kindred, 30, and Kailee Von Foster, 29, - with the murder.
Eugen Police Detective Jed McGuire in a news conference on Friday said the shooting was gang-related, but that Alex had no ties to gangs, did not provoke the attack, and hand no prior interaction with the couple. "Alex did absolutely nothing wrong," McGuire said.
Both Regis and Kailee have numerous prior criminal convictions.
Alex was a student as Lane Community College and had just left Taylor's Bar and Grill when he was shot. Alex as born in Kenya and adopted into the Gradin family as a baby.
 The day after the shooting, Alex's family released a statement saying that Alex "grew to be a compassionate, thoughtful young man. He naturally made many friends all over the world, who are grieving right now."
Alex was "loved by family and friends in Eugene, Tigard, and in his birth country of Kenya," the family added.