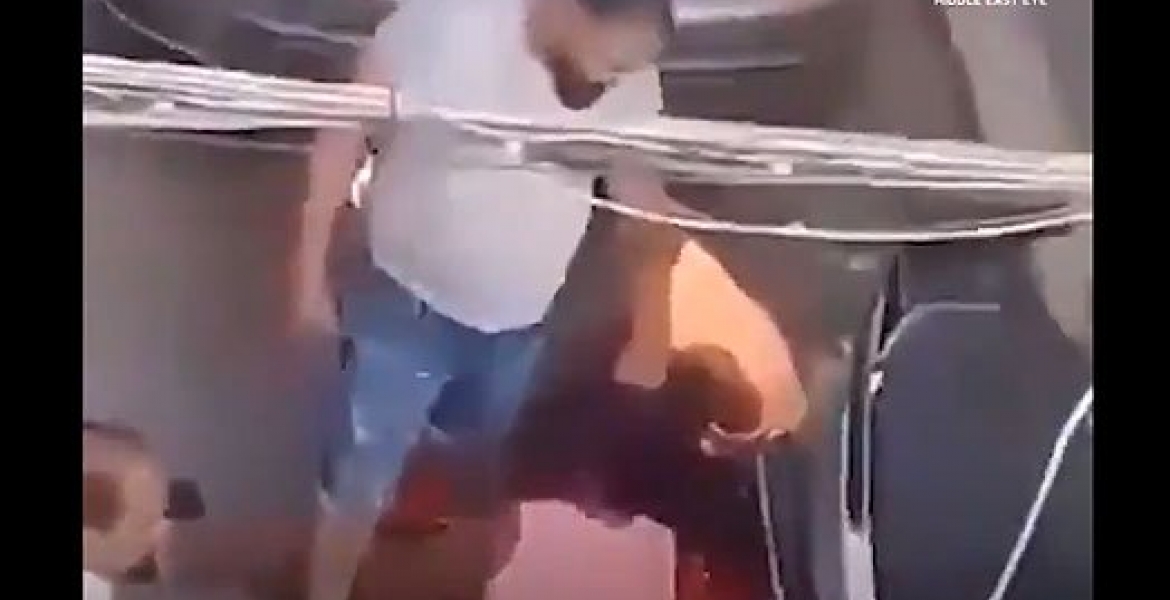 A Kenyan woman who was facing deportation from Lebanon has been handed temporary reprieve after the country's authorities said she will stay until her case is heard and determined.
The woman, a domestic worker in the Middle East nation, was one of the two women who was recently physically assaulted by a mob in a suspected racist attack at the Beirut suburb of Bourj Hammoud.
A video of the two being assaulted by a mob went viral online, sparking outrace from users. In the 39 seconds footage, a well built man, reported to be a military officer, is seen holding the two by their hair as he kicks them. A crowd later joins him in beating the two Kenyans. 
The two, identified only as Rosa and Shamila, were arrested after the incident on June 17th and were arraigned in a military court on Wednesday. The Guardian earlier this week reported that Lebanon's directorate of general security had issued a deportation order against Shamila.
"General security issued a deportation order for my client, Shamila, in violation of her basic human rights of a fair trial and to defend herself in court," Nermine Sibai, a lawyer representing the two women, told the Guardian.
After the incident, Kenya's ministry of Foreign Affairs wrote to Lebanese authorities demanding for an apology and arrest of the culprits.
Last month, Lebanon's Justice minister Salim Jreissati termed the attack on the two Kenyan women as "shocking" and "abhorrently racist and different from the Lebanon people's manners". He also ordered the general security agency to settle the residency status of the two.
In a statement, Amnesty International condemned the plans by Lebanese authorities to deport Shamila.
"The decision by the general security to deport the Kenyan woman who was brutally assaulted in Bourj Hammoud reflects the injustice faced by migrant domestic workers in Lebanon," Amnesty International said in a statement. "Whenever they seek justice, they are faced by deportation orders."
Shamila's lawyer said Lebanese authorities didn't give the reason for her deportation.
The Star reports that the spokesman for Lebanon's directorate of general security said Shamila would stay in the country until the case is heard and determined.
In a statement, Lebanese military said the two Kenyan women were to blame for the incident as they were the first to attack the soldier.
"The two women who were drunk assaulted an army member who was with his wife, and hit him with a bottle on his head," the statement said. "This prompted one of the civilians [present at the scene] to interfere and hit the two women." the Army said in a statement quoted by Daily Star.