A Kenyan landlord in San Francisco, California has been found by a judge in contempt of court and ordered to pay $124,000 or go to jail for 10 days.
Superior Court Judge Lynn O'Malley-Taylor on Thursday ordered Anne Kihagi to report back to court on March 8th and hand over $124,000 in tenant rents to the city, failure to which she will spend 10 days in jail. The contempt of court charge stems from an earlier court judgment in which she was ordered to pay the city $124,000 she collected from rents for the month of January.
In May, 2017, Anne was ordered to pay the city of San Francisco more than $2.4 million in penalties following a lawsuit that alleged that she engaged in a pattern of harassing her tenants, illegally evicted tenants, and retreated against tenants who reported various violations to the city. The lawsuit also stated that she failed to make repairs on various code violations. The $2.4 million judgment has since risen to $5.5 million due to legal fees and other costs, reports the San Francisco Examiner.
Anne has been infamously labeled "the worst landlord in San Francisco" for her cruelty towards her tenants in the various rent-controlled residential buildings Anne and her sisters own in the city. Several of her former tenants and other San Francisco residents have also held demonstrations against Anne Kihagi.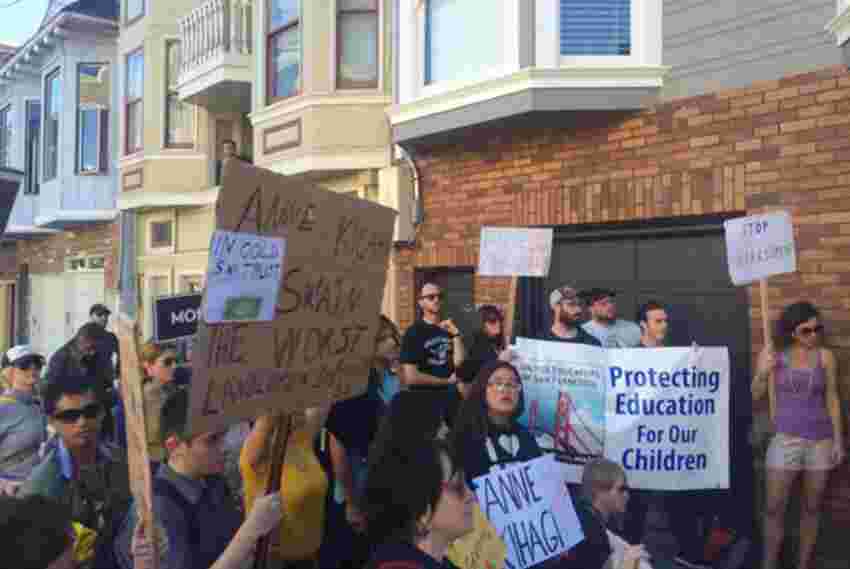 San Francisco City Attorney Dennis Herrera at the time of the May, 2017 judgment said Anne "has a special place reserved for her in San Francisco's abusive landlord hall of fame" for her reported unprecedented abuse on tenants.
In addition to the $2.4 million judgment that has since risen to $5.5 million, Anne was in a separate case ordered to pay a former tenant $3.5 million. Several other lawsuits filed by other former tenants are also pending.
Between 2006 and 2013, Anne and various companies registered to her and her sisters purchased 11 properties in the city worth an estimated $30 million.