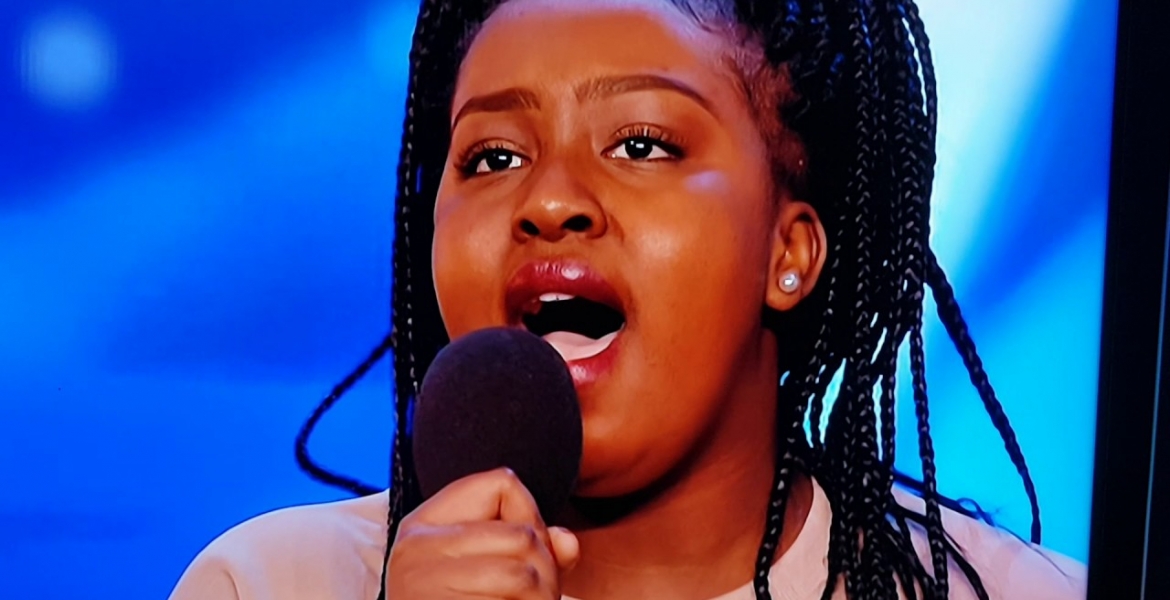 It was sorrow for British teen with Kenyan roots, Sarah Ikumu after she failed to go to the finals, exiting at semi-final stage of Britain's Got Talent show on Wednesday night.
Judges of the Britain's Got Talent watched in doubt as the show's favorite missed out of the final three slots after she was voted out.
Only two contestants were expected to make it to the finals, with Ikumu finishing in third place after fan votes were publicized.
Ikumu, whose parents are Kenyan immigrants, had been placed in top three along with eventual qualifiers Tokio Myers and comedian Ned Woodman.
The starlet stormed into the public limelight in April after getting a standing ovation and impressed judge Simon Cowell with her show-stopping hit And I Am Telling You by Jennifer Hudson at the season's premiere.
The performance secured her the first golden buzzer on the show, which meant she went straight to the live shows.
Additionally, she staged another powerful rendition of Prince's Purple Rain prompting the judges to gush over the performance.
"You are fearless. What you do isn't perfect but you put your stamp on something – making something individual," Simon Cowell said.
"I would say in all the years we've done Britain's Got Talent, you are the best singer who has ever come on."
David Walliams added: "That was so extraordinary. You took an iconic song by an iconic artist and put your spin on it. I think the competition might as well go home now."
Alesha said: "I was literally about to say 'game over'. Anyone who was asleep is awake now. It was stellar. I agree with Simon, you're the best vocalist we've ever had on the show, period."
Amanda Holden seemingly lost for words, said: "You were utterly phenomenal."
However, the public who voted for the finalists seemed to disagree, voting her to third place and out of a slot at Saturday's final.
Ikumu's hopes are not completely over as she could still be picked as the wild card by the end of the week.