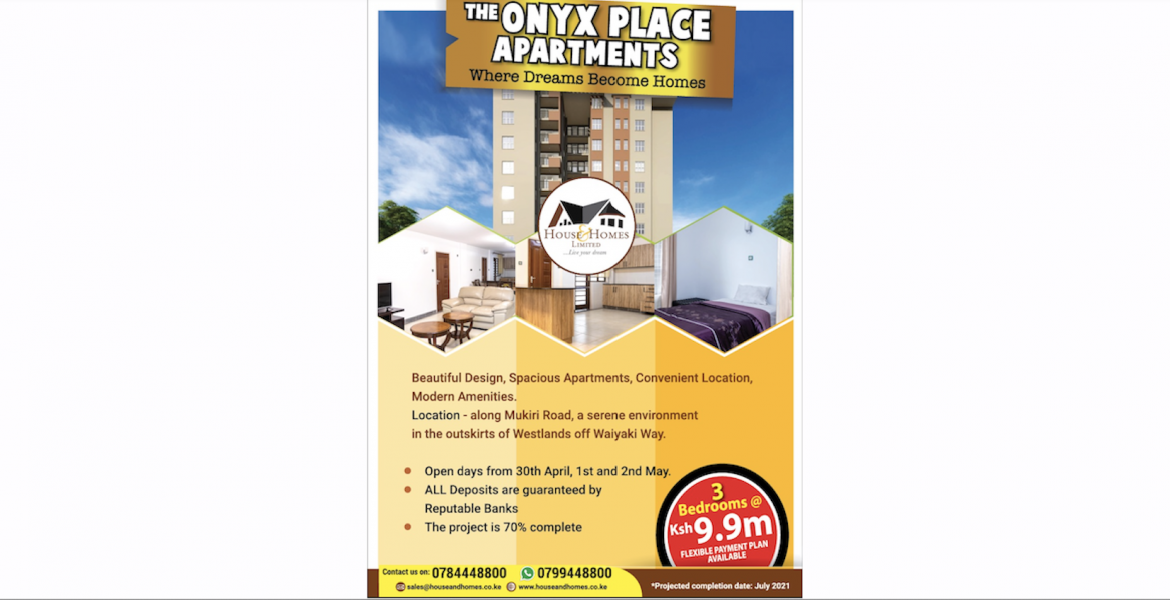 Investors in the past have undergone the challenge of losing money in the name of affordable housing whereas various Real Estate companies have taken advantage of the fact that most Kenyans are desperate to become home owners.  This has led to decline in trust on housing projects both off plan and ongoing.
The investors' money has no guarantee of any refund and if so a very small percentage is refunded. Investors have sunk their hard-earned money in dubious projects that don't have any foresight to be completed, we therefore have a Kenyan society that is very cautious of off-plan projects and also on-going projects. Some investors have even lost their monies through close relatives; which makes it even harder to operate, because you can't start suing your parents, brothers or sisters, as it is a great tragedy. Investors have to remit monies to their home countries as this is the brightest idea of ensuring that they have some returns even after retirement.
Real Estate is the best bet for any person with a vision. If you have not been investing in Real Estate in the Kenyan market you need to start, as this is the only tangible asset that never depreciates; and if you have fallen victim to some challenges before, don't lose hope, House and Homes Limited is there to resolve this challenge. We shall ensure we walk with you through the whole process. We understand that once bitten twice shy, but with no hassle we trust you shall appreciate our processes and advantage of having a Bank Guarantee against ALL your deposits.
We have been in Real Estate Development for over a decade making us an experienced company with the management understanding of the complexities that surround Property Development and Ownership. Our observation of the risk averse investor made us come up with the concept of securing the investors' funds through Bank Guarantees from local reputable banks. In doing so we ensure that all our investors, shall NOT and shall NEVER lose their money.
We at House and Homes Limited are glad to introduce The Onyx Place Apartments. This development targets the sharp investor, able to successfully aim for a return of over 10% per annum. Waiyaki Way presents the investor with the best choice as the road is opening up the area for greater fortunes. The Onyx place apartments is well appreciated by potential investors as the returns are well defined. When you invest before the completion date (end of July 2021) you shall enjoy greater discounts on our cash payments. To safe guard the investor's funds in regards to completion delay, we as House and Homes Limited have taken a Bank Guarantee ensuring that ALL your funds are safe and secure.
The Onyx Place is located off Waiyaki Way on Mukiri Road, with an urban feel and natural ambiance for those who appreciate a lifestyle of quality and comfort. The project consists of 64 units sitting on a 3/4 acre of land. The apartments consist of 3 bedrooms without an SQ, with a plinth area of 135 Sqm (1453.13sqft) and 3 bedrooms with an SQ, with a plinth area of 145 Sqm (1560.77sqft).
Amenities
Two allocated parking slots per unit, and Ample visitors parking
Playing area for the children
Borehole with fresh water and solar water heating
Direct connection to sewer line
CCTV and electric fence
Introductory Price
Type 1 - Three (3) Bedroom with SQ - Kes. 10.45 M
Type 2 - Three (3) Bedroom without SQ - Kes. 9.9 M
Invest in The Onyx Place Apartments, where ALL deposits are guaranteed by reputable local Banks.
To invest