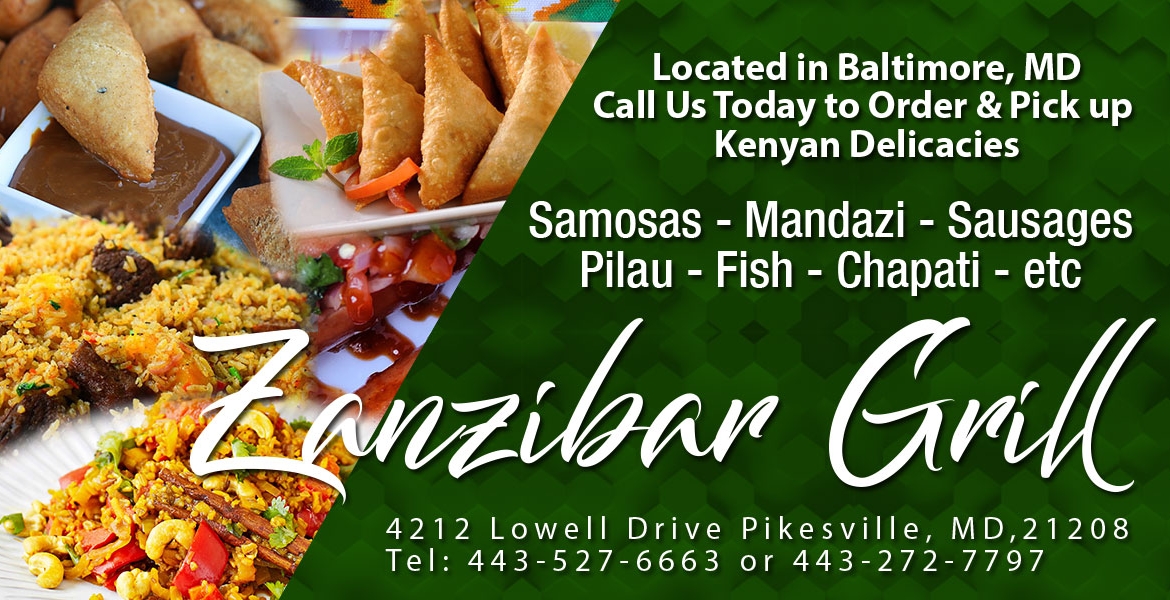 Call Zanzibar Grill in Baltimore, Maryland today to order and pick-up your favorite Kenyan delicacies.
Zanzibar Grill has the following items available on short order:
Samosas
Mandazi
Sausages
Pilau
Fish
Chapati, etc
Zanzibar Grill is located at 4212 Lowell Drive, Pikesville, MD 21208.
Call Zanzibar Grill at 443-527-6663 or 443-272-7797.