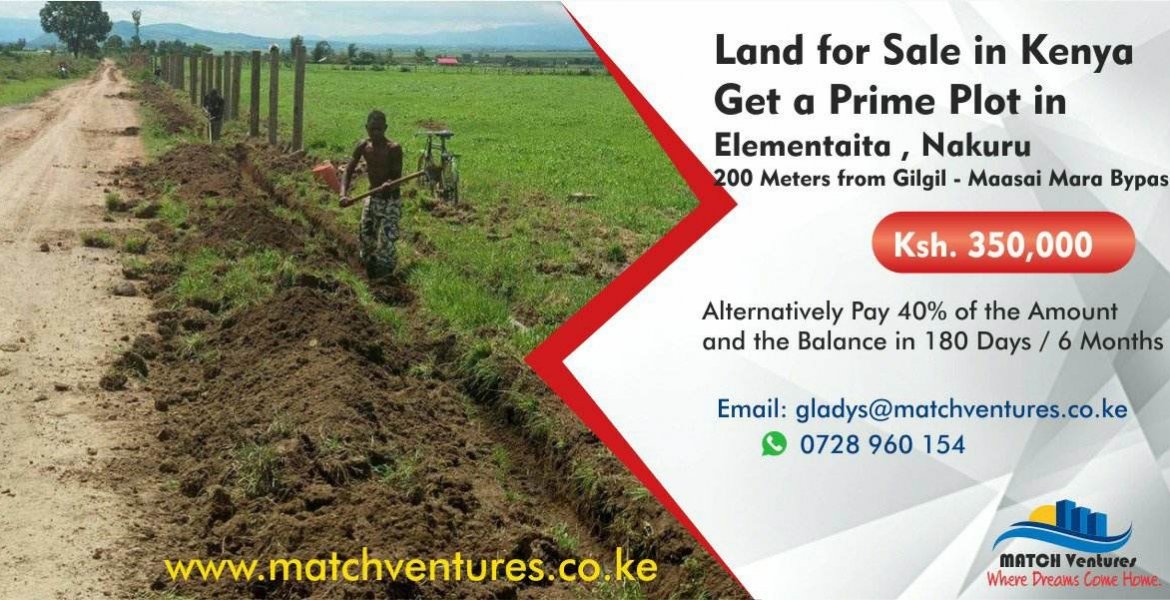 Match Ventures - Elementaita
It is a dream of every Kenyan in the diaspora to invest back home. Match ventures is here to make your dream a reality.
Match ventures has value-added plots in Nakuru, Nanyuki and Kitengela. The projects have water and electricity.
If interested Call/WhatsApp +254 728960154 or Comment "INTERESTED" on Match ventures's facebook page or visit www.matchventures.co.ke.
****************
Prime Plots in Elementaita, Nakuru (200 meters from Gilgil-Maasai Mara Bypass)
Ksh350,000
Alternatively pay 40% of the amount and the balance in 180 days / 6 months
Email: Gladys@matchventures.co.ke
Call/WhatsApp: +254 728 960 154
Website: matchventures.co.ke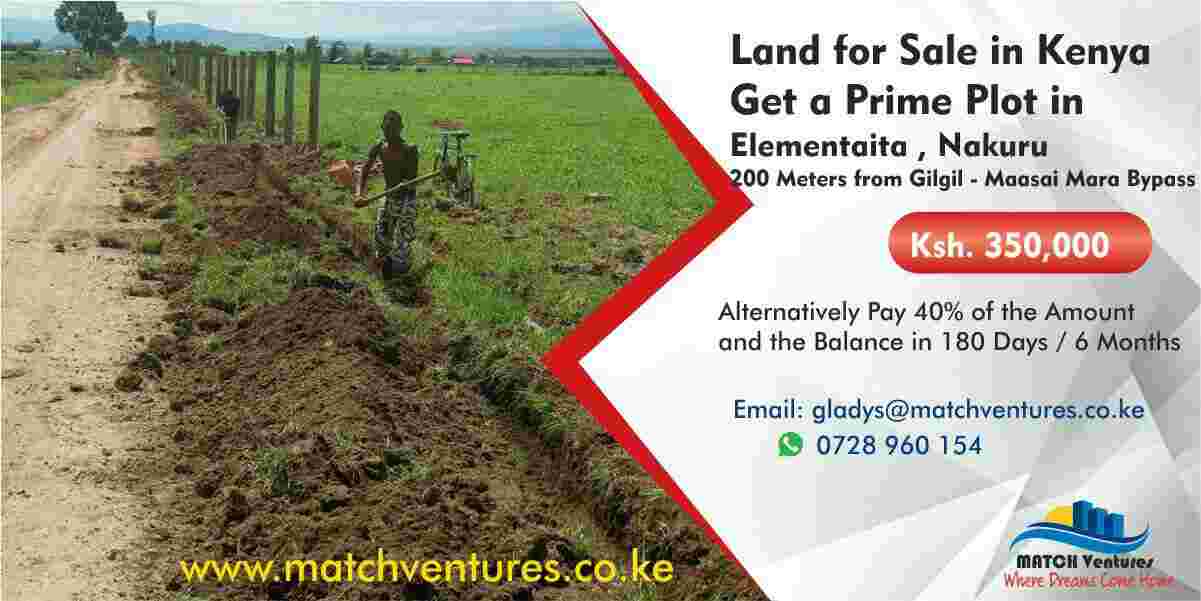 *****************
Prime Plots in Elementaita, Nakuru
Ksh230,000
Alternatively pay 40% of the amount and the balance in 180 days / 6 months
Email: Gladys@matchventures.co.ke
Call/WhatsApp: +254 728 960 154
Website: matchventures.co.ke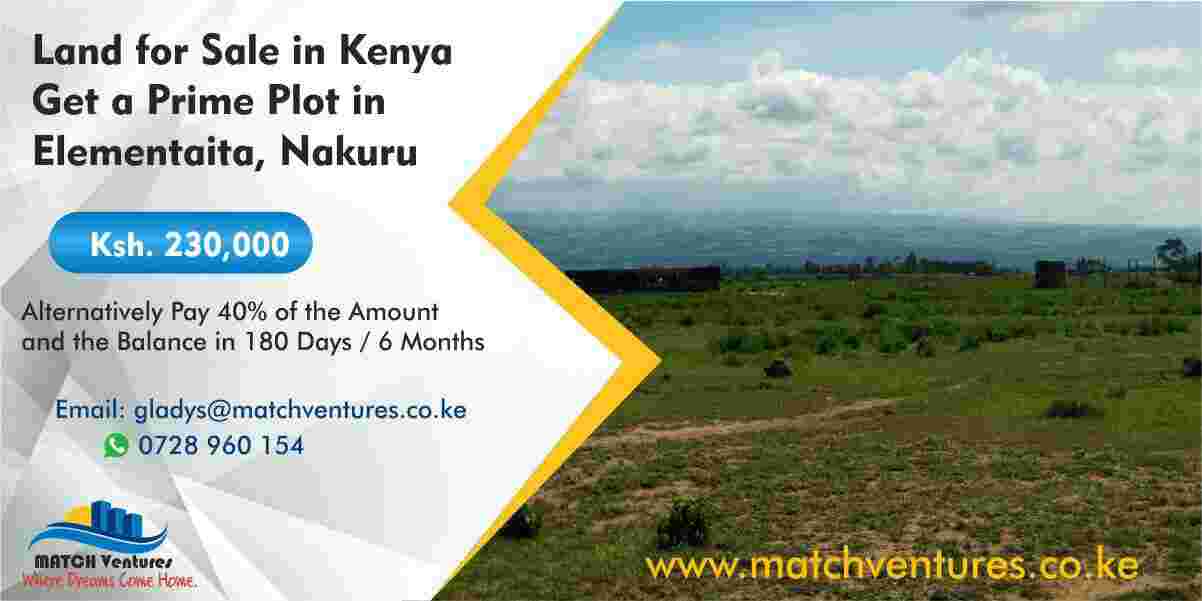 *****************
Prime Plots in Elementaita - Jogoo, Nakuru
Ksh290,000
Alternatively pay 40% of the amount and the balance in 90 days / 3 months
Email: Gladys@matchventures.co.ke
Call/WhatsApp: +254 728 960 154
Website: matchventures.co.ke