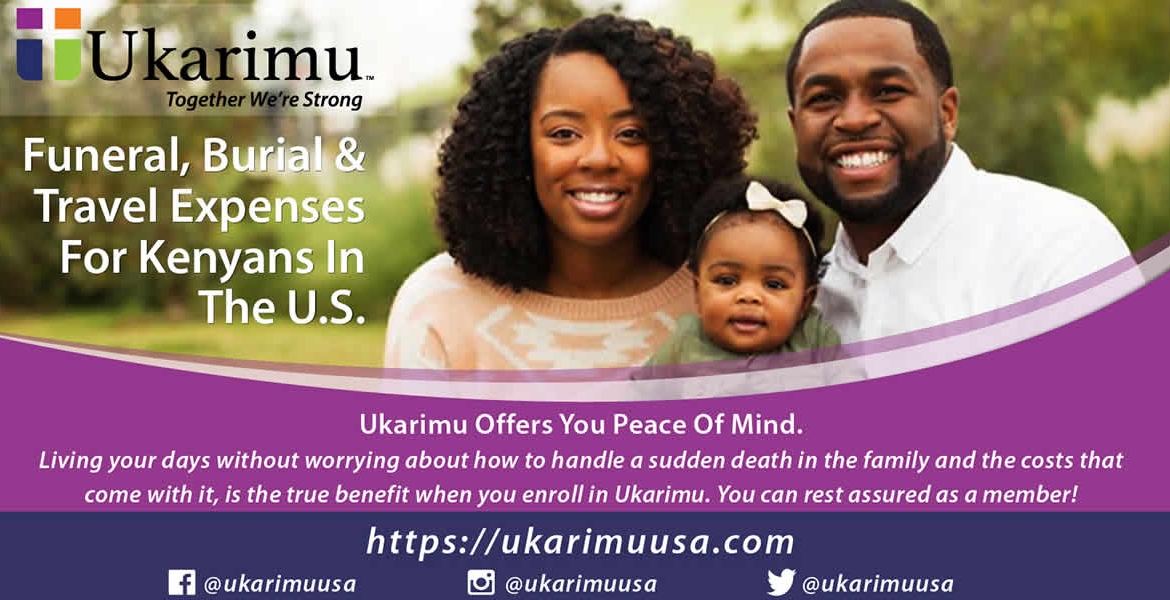 Founding the bereavement program in 2017, Ukarimu has changed the way immigrant families support each other in times of bereavement especially when a loved one dies outside the United States. Our goal, the same today as it was then, is to make bereavement less burdensome by helping our members protect their finances from unexpected travel and funeral costs.
Peace Of Mind
At Ukarimu we walk the talk.  When that moment comes we are there to disburse up to $8,000 within a short amount of time so you don't have to worry as much about making ends meet. Ukarimu is created precisely for the unique set of challenges our immigrant community faces when a loved one passes away. We know from first hand experience how traumatic and stressful it can be.
Living your days without worrying about how to handle sudden death in the family and the costs that come with it, is the true benefit when you enroll and become a member of Ukarimu. With Ukarimu, you can count on an organization whose foundation is based on empathy and compassion – our core values. No one should have to feel that a tragedy means you are alone. You are NEVER ALONE!
Today, our bereavement program covers members' relatives (spouse, children, siblings, and parents). When a bereavement support request is made, regardless of where the dependent resided from, Ukarimu will issue a check within 5 days of being notified. Help is within reach. Join us!
Our Commitment Continues
Because we are one of the largest bereavement programs catering to the immigrant community in the U.S., we accept and pay out more bereavement claims than any other immigrant bereavement company.
Your Family is Where Our Heart Is
Since 2017, Ukarimu has become one of the nation's largest and most versatile service companies. We're proud to offer this service to our members and their families. Because of our strength, we are currently negotiating with major corporations that provide services that our members frequent like, Airlines, Airbnb in Nairobi, Hotel & Lodgings in Kenya, Beach Hotels in Kenya, and Funeral Homes in Kenya among others to give our members discounts that will range from 10% to 55%. This will be money in your pocket.
Join Ukarimu, The Leader In Immigrant Bereavement Support and soon to be a Discount service leader to our people!
Contact:
Dr. Acquillahs Muteti
Founder & CEO
Ukarimu, Inc
PO Box 1470,
Fontana, CA 92334
Tel.: (949) 880-5024 (c)
Tel.: (833) UKARIMU (o)
Email: info@ukarimuusa.com or Muteti@ukarimuusa.com
Website: www.ukarimuusa.com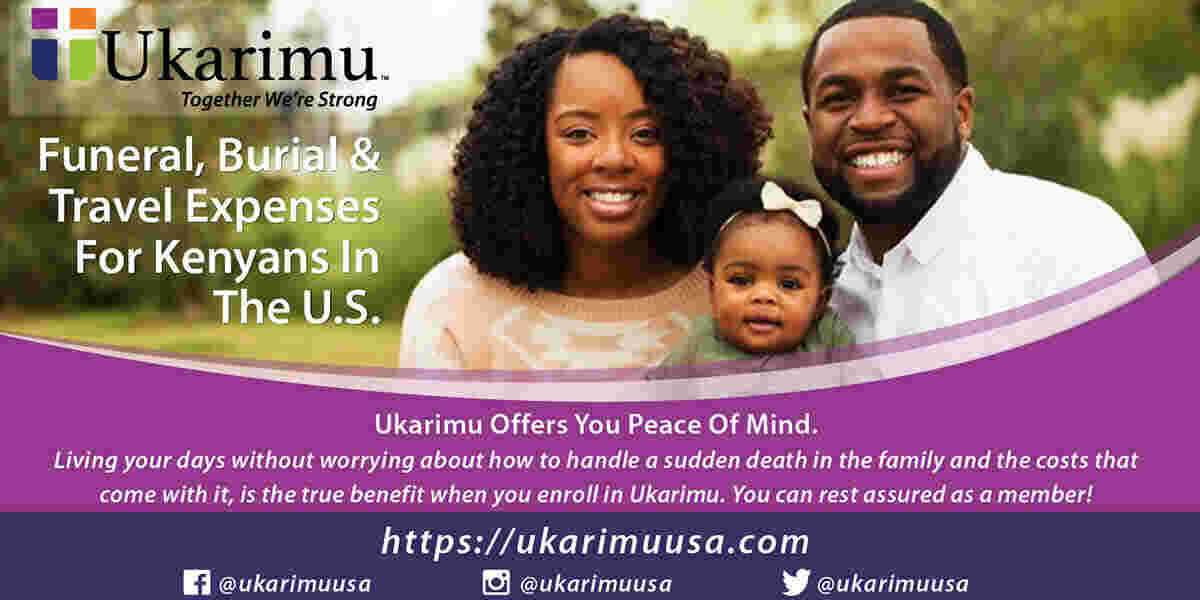 Sponsored Content