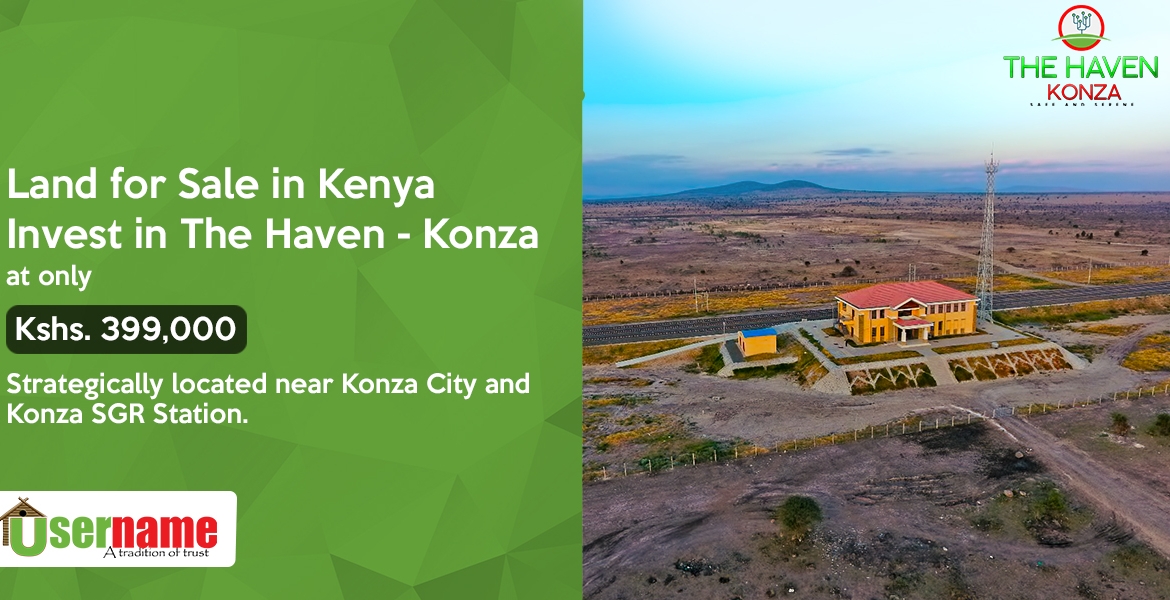 The Haven – Konza is an ideal investment opportunity in the outskirts of Konza City along the greater southern bypass. This strategic project provides close proximity to Konza town, Konza SGR sub-station as well as major national roads.
With Kes. 40B government's investment in Konza now taking shape as universities and other blue-chip companies are setting shop within the area, your investment is set for rapid capital gain.
We give you a perfect chance to invest your money where growth is assured. Forget the volatility in the market and uncertainties in other investment vehicles, invest your money here and watch it rapidly grow.
Value Adds:
Borehole, perimeter fence, steel estate gate, graded access roads, legal services and conveyancing process facilitated end to end.
Offer Price - 1/8th Acre plot
Cash Investor: Kes. 399,000= only Installment:
NB: The price is inclusive of legal fees and title processing costs. Title deeds are transferred to your name within 3-6 months after full payment and submission of the relevant transfer documents.
For more information about The Haven-Konza, CLICK on this link: https://bit.ly/2I6XOl1