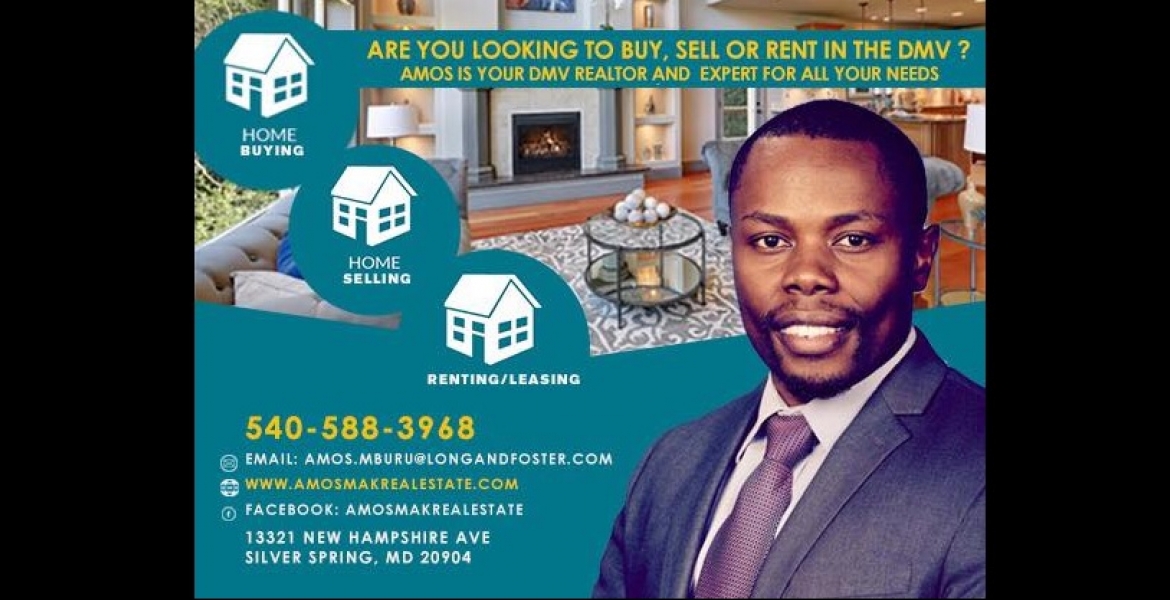 Amos Mburu is a Licensed Realtor in Silver Spring, Maryland who with great passion uses his expertise to help individuals as they embark on the journey to real estate ownership, selling, renting or leasing.
Home buying or selling can be a stressful process, and Amo's priority and commitment is to ease the burden as he works for you each step of the way until your needs are met. His services are grounded on accountability and integrity to all his clients.
Real estate touches every aspect of a person's life whether you are bringing up your children in your new home, renting an apartment unit so that you can attend school or using your basement as storage for your small home business. In each of these circumstances, Amos will use his years of experience to diligently guide you through the process.
Contact information:
Phone: 540-588-3968
Email: amos.mburu@longandfoster.com
Website: www.amosmakrealestate.com
Facebook: amosmakrealestate