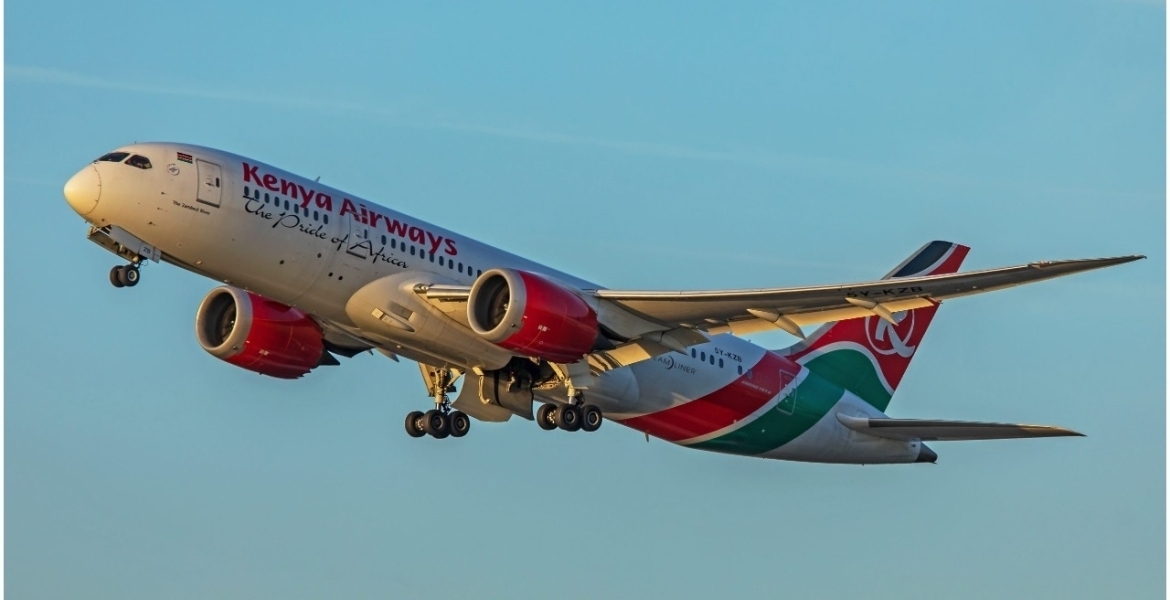 The Exim Bank of the USA has slapped the Treasury with a default notice for delayed payment of a Sh57.8 billion loan that the government guaranteed Kenya Airways (KQ).
Treasury Principal Secretary Chris Kiptoo told Parliament that the US-backed financier served the default notice after Kenya failed to remain up to date with payments of the loan.
Business Daily reports that KQ defaulted on part of its $525 million (Sh64.6 billion) loan from the Private Export Funding Corporation (PEFCO) of the USA and guaranteed by Exim Bank of USA which, in turn, was guaranteed by the Kenya government.
The Exim Bank of USA provides direct loans, commercial loan guarantees, export credit insurance and working capital guarantees for American exporters.
Kiptoo told MPs that the government guaranteed the loan to the loss-making airline at an exchange rate of Sh84 to a dollar. The exchange rate currently stands at Sh125.5 to the dollar.
"We have an outstanding balance of $462 million (Sh57.77 billion). A default notice has been issued by the guaranteed lender which is US Exim Bank which has called on the government of Kenya to pay. Now we don't have, to say the truth, enough headroom to pay, but what is important is to pay," Kiptoo told the committee on Public Debt and Privatization.
Initially, the KQ loan was a 12-year facility provided by Citi Bank and JP Morgan before PEFCO took it over as Exim and Kenya government joined in as guarantors.
In December, the government announced it would take over loans amounting to $485 million (Sh59.7 billion) that it had guaranteed the airline.
Kiptoo told MPs that the government has been undertaking KQ restructuring dubbed "Project Kifaru."
"To date, Sh16.3 billion has been disbursed under Project Kifaru to turn around the company," he said.
He pointed out that the Cabinet had initially approved Sh30 billion to restructure KQ but the amount was reduced by Sh10 billion.
"Every project will suffer, including the KQ. It is a debt they have to pay. We must look at how to restructure KQ and bite the bullet," he said.
"Do we have a choice when it is cold? Can we continue allowing KQ to perennially drain cash on us? We have to restructure it." 
In December, President Ruto met officials of Delta Air Lines during his visit to the US, where he launched a bid to sell a controlling stake in Kenya Airways.
"I'm willing to sell the whole of Kenya Airways Plc. I'm not in the business of running an airline that just has a Kenyan flag, that's not my business," Ruto told Bloomberg on the sidelines of the US-Africa Leaders' Summit hosted by President Biden in Washington, DC.
"Discussions with Delta are at a preliminary stage. The government is looking for partnerships that will make Kenya Airways a profitable entity whatever that means, in whatever configuration, whatever form it takes," he added.