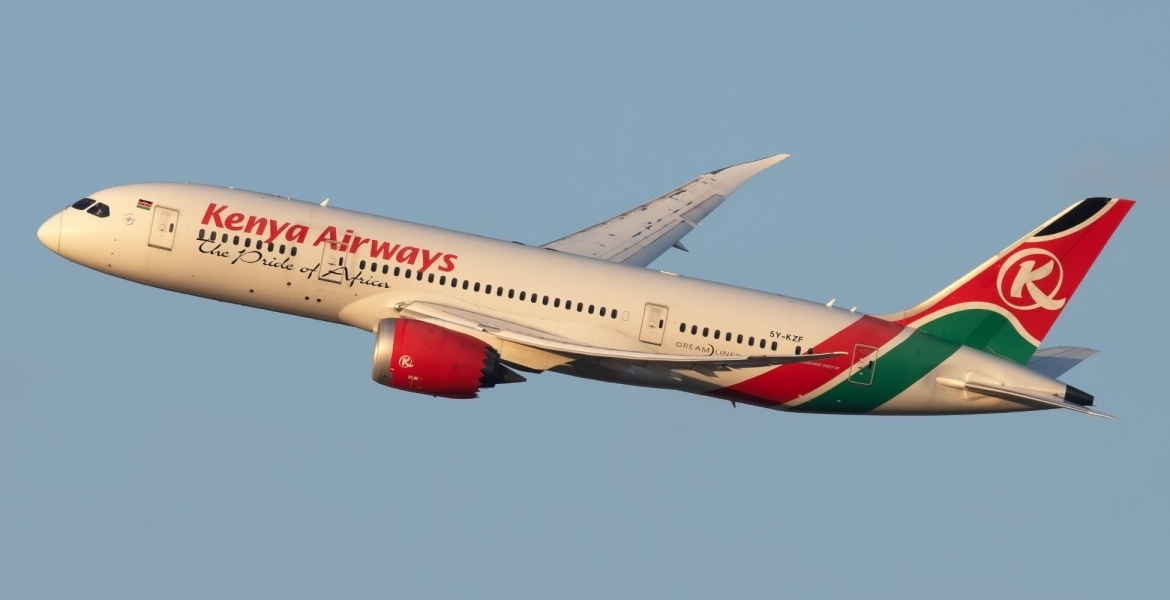 President Ruto has confirmed he met officials of Delta Air Lines during his visit to the US, where he launched a bid to sell a controlling stake in Kenya Airways (KQ).
Ruto, who was in Washington, DC for the US-Africa Leaders' Summit hosted by President Biden between December 13th and 15th, held a meeting with top executives of Delta on Thursday.
 
"I'm willing to sell the whole of Kenya Airways Plc. I'm not in the business of running an airline that just has a Kenyan flag, that's not my business," Ruto told Bloomberg on the sidelines of the summit on Friday.
"Discussions with Delta are at a preliminary stage. The government is looking for partnerships that will make Kenya Airways a profitable entity whatever that means, in whatever configuration, whatever form it takes," he added.
On Thursday, Transport Cabinet Secretary Kipchumba Murkomen said Ruto would seek strategic foreign investors to buy a majority stake in the loss-making national carrier in his US trip.
Murkomen said the government prefers a cash-rich foreign airline as a strategic investor in a plan that could offer Kenya Airways aviation expertise and cut its reliance on Treasury for operational cash.
"We are doing everything possible to ensure that we no longer subsidize the airline and that is why we are looking for a strategic partner," Murkomen said as quoted by Nation. "Even on the President's trip to the US, one of the topics for discussion is how to get a strategic partner for Kenya Airways."
The Kenya government owns a 48.9 percent stake in the airline followed by 10 lenders who converted their debt to a 38 percent stake. Other shareholders include Air France-KLM (7.8 percent), employees (2.4 percent), and others at 2.8 percent.
Kenya Airways narrowed its half-year loss to Sh9.88 billion ($82.33 million) in the six months ending June from Sh11.48 billion ($95.66 million) in the same period in 2021.