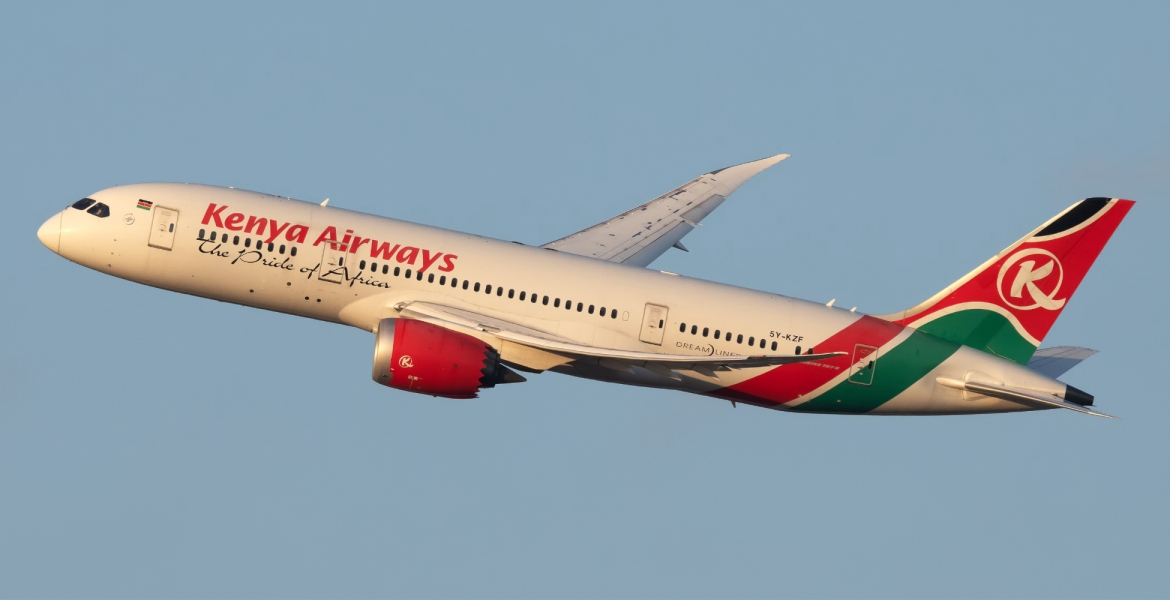 The Treasury will look for a foreign strategic investor to buy a controlling stake in Kenya Airways (KQ) as part of the efforts to turn around the airline's fortunes.
Appearing before the National Assembly Finance Committee for vetting, Treasury Principal Secretary nominee Chris Kiptoo said the government will seek a fresh equity investor to inject capital and offer management expertise in the next step of KQ restructuring.
The move would see the government's 48.9 percent stake in the airline reduce and also cut the ownership of 10 lenders who converted their debt to a 38 percent stake. Other shareholders include Air France-KLM (7.8 percent), employees (2.4 percent), and others at 2.8 percent.
"It is time to relook the national carrier and ensure that it continues to operate without government support. We need to bring in a strategic investor," Kiptoo told members of the committee.
He pointed out that KQ made a profit when a private investor pumped in money, hence the government must seek the model in the push to return the airline to profitability.
The government has been pushing for a restructuring of the airline on the back of a multi-billion-shilling bailout plan where the loss-making airline is required to reduce its network, operate a smaller fleet and possibly reduce its workforce.
Kenya Airways has focused on restructuring its fleet, including selling aircraft and sub-leasing to other airlines in an attempt to return to profitability. Its fleet size dropped to 39 in 2017 from a high of 52 in 2015, before rising to 43 in 2021.
KQ is also renegotiating aircraft lease contracts with lessors as part of a string of austerity measures to reduce operating costs. It has also increased focus on the cargo business and has already converted two passenger aircraft to cargo freighters to increase capacity.
The airline, which is surviving on a state bailout, narrowed its half-year loss to Sh9.88 billion ($82.33 million) in the six months ending June from Sh11.48 billion ($95.66 million) in the same period in 2021.