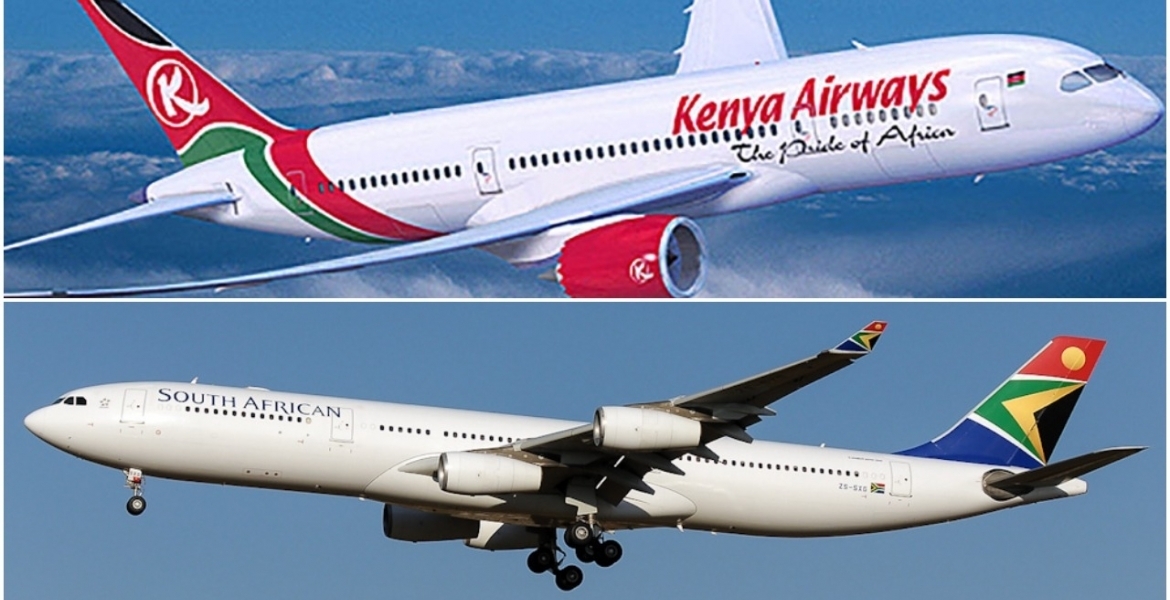 President Ruto has said Kenya Airways (KQ) and South Africa Airways (SAA) are still committed to a strategic partnership to form a Pan-African Airline Group.
Speaking during a joint media briefing with his South African counterpart Cyril Ramaphosa at State House, Nairobi on Wednesday, Ruto said a lot of work is ongoing to ensure that the technical team is fast-tracking the pact.
In November 2021, the two airlines signed a strategic partnership framework that will see them join forces to increase passenger traffic, cargo opportunities, and general trade by taking advantage of strengths in South Africa, Kenya, and Africa.
Kenya Airways Chairman Michael Joseph said the cooperation would increase connectivity through passenger traffic and cargo opportunities while enhancing the implementation of the Africa Continental Free Trade Area Agreement (AfCFTA).
"The geolocation of the two countries will make the Pan-African Airline Group attractive by creating the most formidable Airline Group that is expected to take advantage of strengths in South Africa, Kenya, and Africa," Joseph said at the time.
The two airlines also sighed a "memorandum of cooperation" under which they agreed to foster the exchange of knowledge, expertise, innovation, digital technologies, and best practices.
The partnership is expected to improve the financial viability of the two airlines as they remain committed to their financial turnaround strategies. Both KQ and SAA have faced financial struggles in recent years, compounded by the Covid-19 crisis.