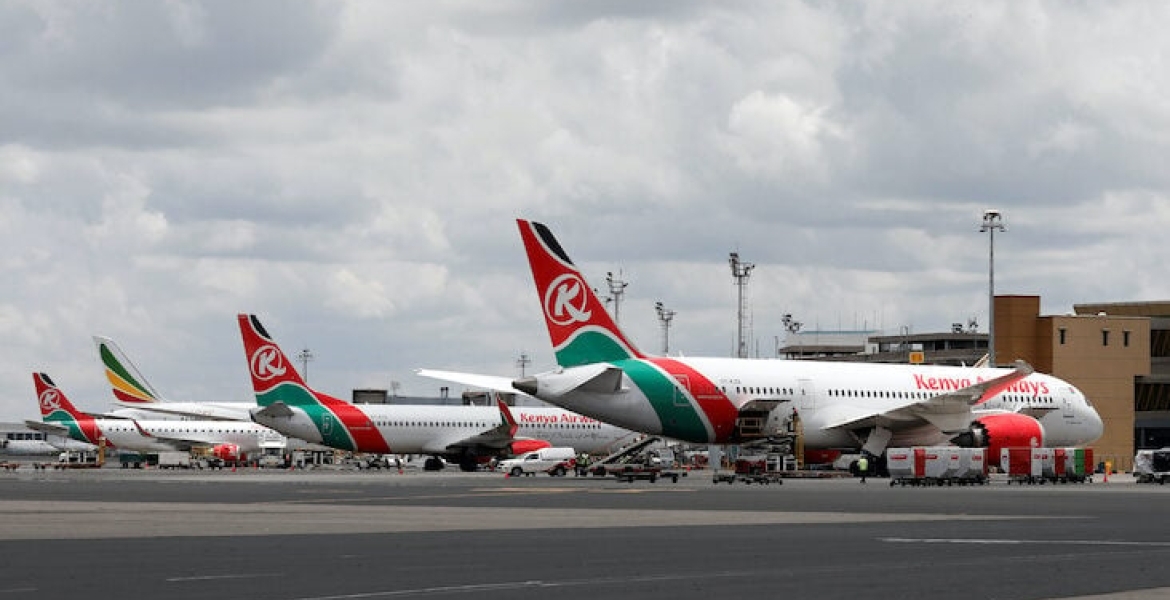 Kenya Airways (KQ) pilots will down their tools on Saturday after the airline's management failed to address their grievances, Kenya Airline Pilot Association (KALPA) has announced.
KALPA CEO Captain Muriithi Nyagah said no Kenya Airways flight flown by a member of the association will leave the Jomo Kenyatta International Airport (JKIA) from Saturday at 6 a.m.
Referring to the 14-day strike notice issued on October 19th, the association accused Kenya Airways' management of failing to show commitment to resolve the standoff.
"We had hoped that the management of the airline would soften its hard stance and engage in a negotiation on the issues raised. However, Kenya Airways management has not made any meaningful attempt to engage and have these issues resolved," Nyagah said in a statement on Friday.
"Sadly, Kenya Airways Management's actions have left us with no other option. The strike notice has since expired and we are therefore at liberty to exercise our right to withdraw our labor forthwith, as enshrined in Article 41, Chapter 4 of the Kenyan Constitution," he added.
KALPA wants the airline to offer better working conditions for its pilots and to ensure that Kenya Airways is managed professionally. It is also demanding that the airline restart contributions to its staff pension fund, which stopped during the pandemic, and the payment of all back salaries that were accrued at the time.
Kenya Airways Board has insisted that none of the grievances raised by the pilots' association merit an industrial strike.
"The Board reiterates that industrial action is unnecessary at this point as it will delay and disrupt the financial and operational recovery, causing reputational damage to Kenya Airways," KQ Board Chair Michael Joseph said.
KQ CEO Allan Kilavuka urged the pilots to call off the strike, terming it a sabotage and a threat to the airline's goodwill and support from customers, the government, and Kenyan taxpayers.
"Is this the time to go on strike when the airline is still relying on taxpayers' support and goodwill? When we are on a recovery path? When all employees have made the necessary sacrifices and chosen to wait just a little bit longer to reap the full benefits of the sacrifices? When the Government of Kenya has made it clear that it cannot indefinitely continue to fund KQ during this challenging period? When we are beginning to gain the confidence of our passengers? Kilavuka posed.
This week, the airline's management obtained a court order blocking the planned industrial action.