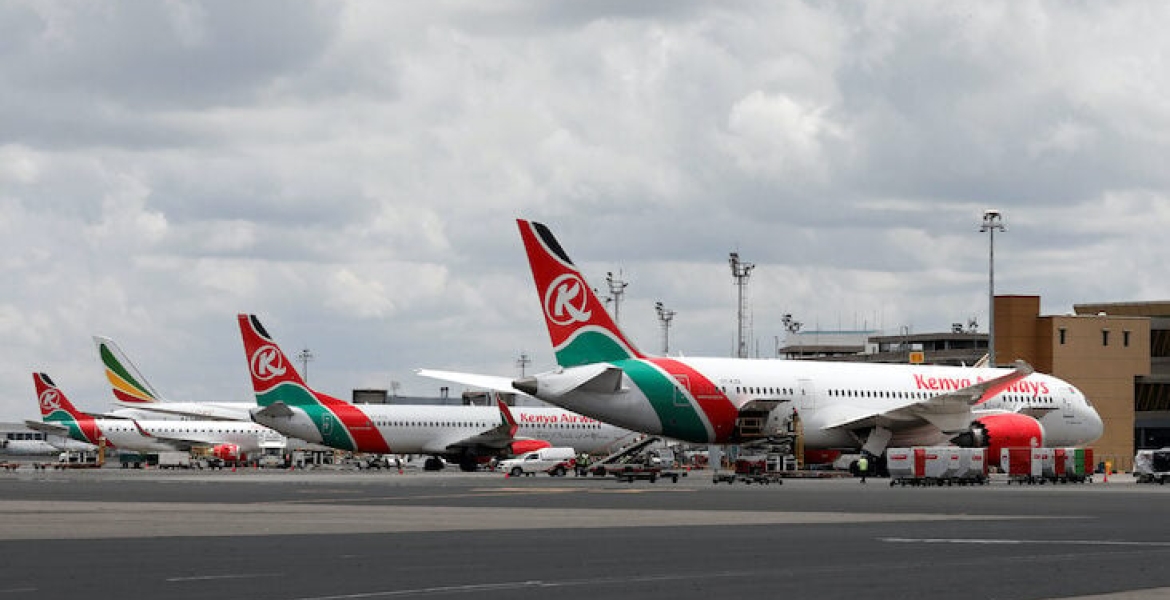 Kenya Airways (KQ) has threatened to fire pilots who will participate in next week's strike after talks between the airline management and the pilots' union collapsed.
KQ CEO Allan Kilavuka said efforts to negotiate with the pilots at a meeting chaired by Central Organization of Trade Unions (Cotu) Secretary-General Francis Atwoli on Tuesday hit a snag.
"Atwoli came to help chair the meeting and we had a discussion but that discussion did not yield the results we hoped it would yield on the way forward," Kilavuka said.
"In fact, the pilots said that they had come to demand not to negotiate...They said clearly that the strike will happen if we do not meet their demands. There comes a time of reckoning and I think this is that time. At one point yes we want to listen, but at the same time there's a bigger mission to keep the airline alive."
Last week, the Kenya Airline Pilots Association (Kalpa) issued a 14-day strike notice over a decision to suspend contributions to the provident fund, which they claim is a contractual agreement between Kenya Airways and all employees. The pilots accuse the airline of unilaterally suspending both the employees' and the employers' contributions since 2020.
"We're still open to discussions, but at the same time, the airline is a local product that serves employees so my responsibility is to ensure that the airline remains in existence for the service of all the 3,800 employees and not just a few of us," Kilavuka said, adding that the revival of the provident fund would have to be at the expense of something else.
"We do have this Provident Fund which is actually very sensitive and we as employers have an obligation to contribute to it. The only reason why the Provident Fund was suspended is because we couldn't afford it and we followed the laid-down process in suspending that fund. We cannot be at the moment afford to fund it. If we fund it, it will be at the expense of something else."
The KQ pilots are also protesting alleged harassment of union officials, non-adherence to regulations, violation of the collective bargaining agreement (CBA), and leadership and governance issues. 
Kenya Airways has over 400 pilots, accounting for 10 percent of the national airline's total workforce.