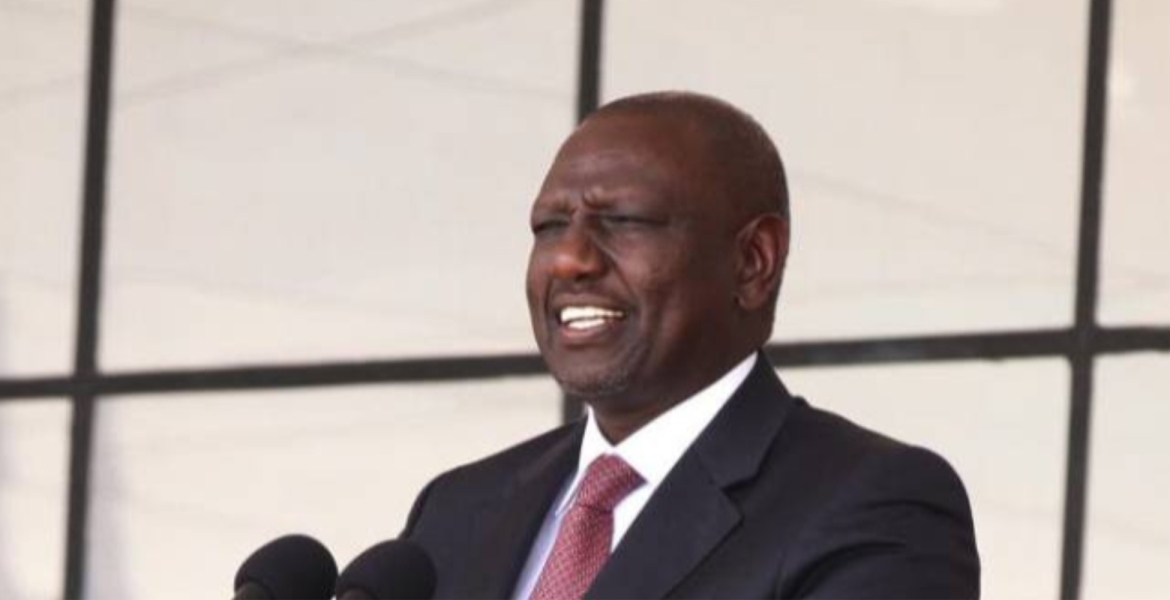 President Ruto has said the United States has overtaken the United Kingdom to become Kenya's premier trading partner.
Ruto, who spoke during the Mashujaa Day celebrations at Uhuru Gardens on Thursday, said Kenya will continue strategic engagements with key development partners like the US and the UK, which has been the country's premier trading partner for a long time.
"We also remain devoted to our strategic engagements with key development partners like the United States, which is now Kenya's premier trading partner, as well as the United Kingdom - which for long held that position - the European Union, Middle Eastern nations, the Far East, including China and Japan, and, indeed, many other parts of the world," said Ruto.
"We are continuously aligning our strategic interests with the welfare of our people. Therefore, we are focused on finding opportunities for our people and deeper trade relations around the globe.
Kenya's exports to the US grew by 47 percent to Sh38.8 billion in the first half of the year, making the US the largest market for Kenyan goods.
Kenya and the US are currently in negotiations for a fully-fledged free trade agreement (FTA) that will serve as a benchmark for future trade engagements between the US and other African countries.
In July, Kenya and the US agreed on 10 key areas of collaboration including agriculture, anti-corruption, digital economy, environment, climate change, transparency, good regulatory practices, MSMEs, workers' rights and youth and women participation.
Kenya is keen to ink a trade deal with the US ahead of the expiry of the Africa Growth and Opportunity Act (Agoa) in 2025. AGOA gives Kenya and 40 other sub-Saharan African countries duty-free access to the US market for over 6,000 products.