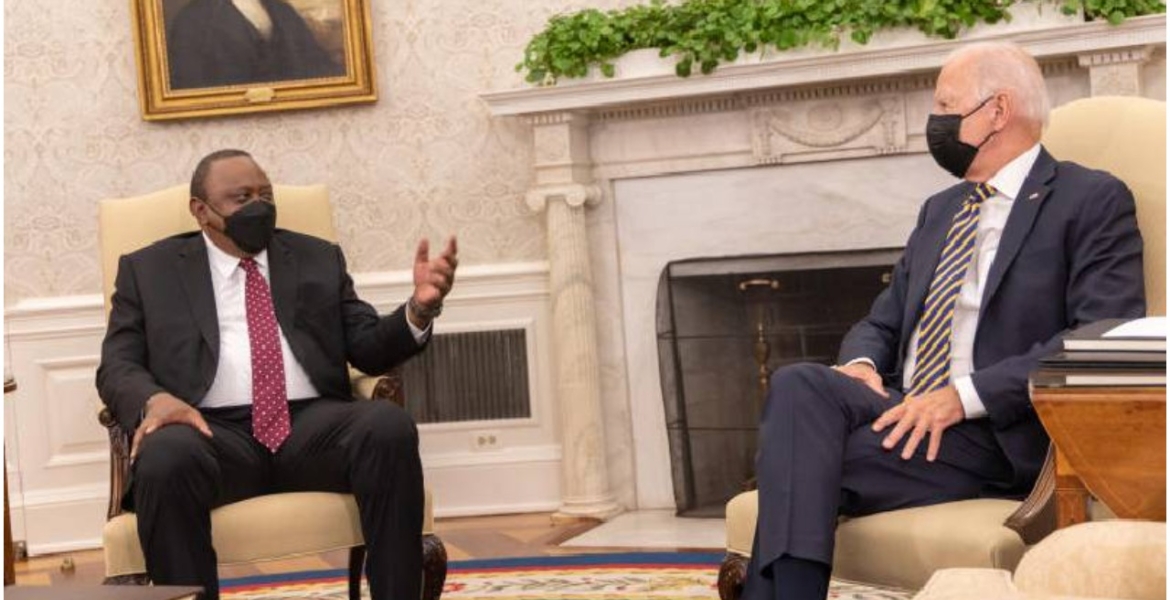 The fate of the proposed free trade agreement (FTA) between Kenya and the US will be known next month.
A meeting of trade representatives from both countries is expected to take place in early December, according to the Trade and Industrialization Ministry.
Trade Cabinet Secretary Betty Maina says Kenya expects a decision on the deal from the Biden administration in the coming weeks.
"We will be meeting with the US side in two weeks' time. From that, we should be able to get an indication and conclusion from their study of our file (proposed FTA)," Maina said on Friday.
"We remain engaged with the Americans ever since the change in administration. We had anticipated that a change in administration would lead to a bit of a slowdown in talks."
Kenya expected to reach a deal with the US before the end of next year but a change in administration has seen the talks die down.
The Biden government has been conducting a forensic review of all agreements reached by his predecessor President Donald Trump including Kenya's proposed FTA.
The two nations commenced talks in July 2020, with a view of drafting a comprehensive agreement that would act as a model for similar pacts between the US and other African countries.
Kenya is keen on signing the agreement ahead of the expiry of the Africa Growth and Opportunity Act (Agoa) in 2025. AGOA gives Kenya and 40 other sub-Saharan African countries duty-free access to the US market for over 6,000 products.