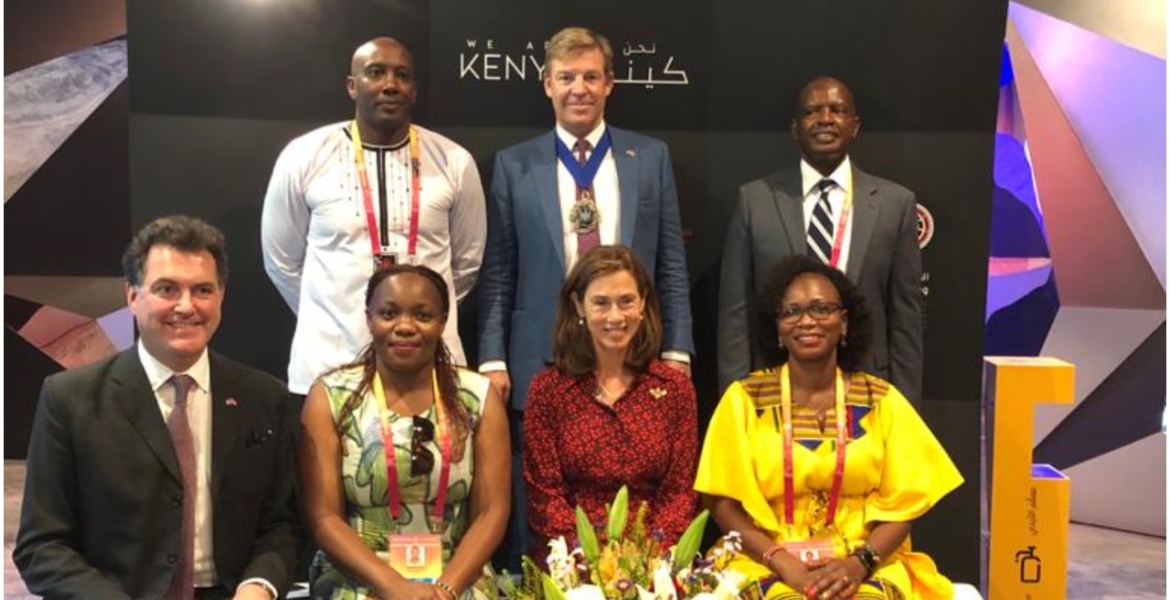 Lord Mayor William Russel of the City of London has commended Kenya for its achievements in key sectors including education, technology, infrastructure, manufacturing, and tourism.
Russel, who spoke on Tuesday during a visit at the Kenya Pavilion during the ongoing Expo 2020 Dubai, said the progress made so far will ensure the growth of Kenya's economy.
At the same time, he acknowledged the long historical ties between Kenya and the UK, saying they have strengthened and deepened the social-economic, and cultural relations between the two nations.
"The Lord Mayor also commended the country's strides in wildlife conservation and the unique tourism offerings visitors to Kenya can enjoy," read a statement issued by his office.
Russel, an international ambassador for the UK's financial and professional services sector, also heads the City of London Corporation—the governing body of the Square Mile dedicated to a vibrant and thriving city, supporting a diverse and sustainable London within a globally successful UK.
The Lord Mayor's visit to Kenya's pavilion came months after Kenya and the UK inked an Economic Partnership Agreement that will ensure that companies operating in Kenya can continue to enjoy duty-free access to the UK market.
Kenya mainly exports tea, coffee, and horticultural products to the UK with the country accounting for 27 percent of the fresh produce and 56 percent of the black tea market in the UK. 
On the other hand, motor vehicles, printed materials, machinery, and chemicals form the bulk of imports from the UK.