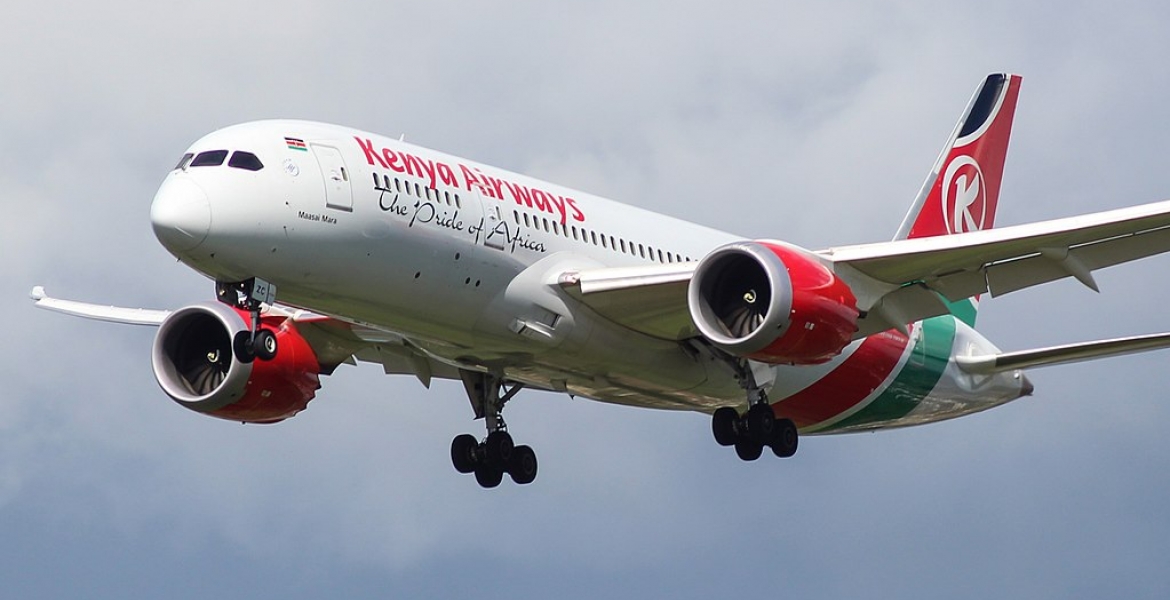 Kenya Airways has announced its top officials, including the CEO, will take huge pay cuts effective April 1st as the airline fights to stay afloat in the wake of coronavirus pandemic.
KQ CEO Allan Kilavuka in a letter to staff on Saturday attributed the decision to dwindling passenger revenues occasioned by travel restrictions globally due to the pandemic. He said the embargo has seen the carrier cut back on flights by up to 65 percent.
As a result, KQ top managers will have their salaries trimmed by 75 percent while CEO Allan Kilavuka will take an 80 percent pay cut. In addition, some staff has been sent on either paid or unpaid leave.
"They will now be subjected to a 75 percent pay cut and I will get an 80 percent pay cut," said Kilavuka.
"We have been evaluating how these events will affect you and have made every effort to conserve jobs across the business. We are therefore not taking any decision on layoffs. Instead, we would like everybody to participate in taking a salary reduction and paid and unpaid leave."
Kilavuka said they will continue to monitor the impact of the disease and may be forced to suspend operations altogether if the crisis persists.
All workers not required at work have been directed to take their annual leave with immediate effect while employees in the H06 paygrade and above will take a one week paid leave and three weeks' unpaid leave as from April 1st.
Workers in H05 grade and below have been given a two-week paid leave and two-week unpaid leave. All staff on duty will take 25 percent or 50 percent pay subject to their respective pay grade.
"These reductions will be considered as owed to you as an employee to be compensated at a future date when the company can afford to do so and upon return to profitability," said Kilavuka.
"We are in unfamiliar territory and are constantly and carefully evaluating our options. We are also in continuous consultation with the Government of Kenya to appraise them of the situation and find ways in which they can support us."