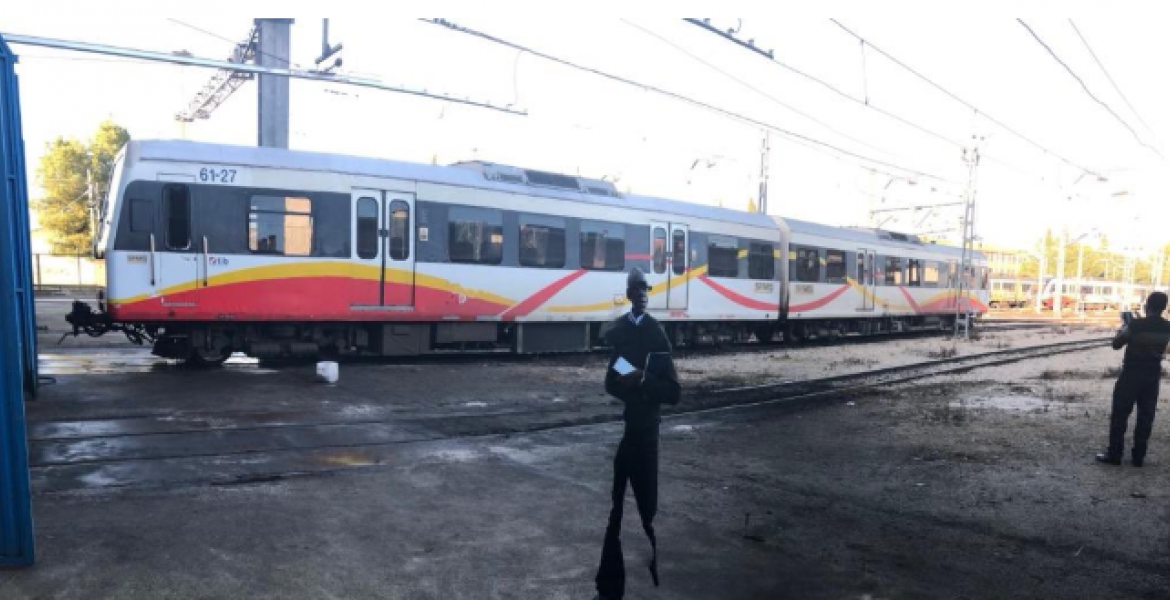 Kenya has inked a deal for the acquisition of 15 second-hand commuter trains from Spain for about Sh1.5 billion.
The agreement was signed on Monday in Mallorca, Spain by Kenya Railways Managing Director Philip Mainga and officials from Regional Ministry of Energy and Mobility in Mallorca, according to Housing and Urban Development Principal Secretary Charles Hinga.
The purchase of the Diesel Multiple Units (DMUs) is part of the government's plan to decongest Nairobi city.
"Today we have achieved a major breakthrough in the Nairobi urban mobility journey. This morning, on the beautiful island of Mallorca, the MD Kenya Railways signed the contract to bring home the much-awaited 15 DMUs."
"The journey to decongest Nairobi has just begun," PS Hinga said through Twitter.
News about the purchase of the 15 old locomotives elicited public outrage last year after it was reported that they would cost the taxpayer Sh10 billion but former Transport Principal Secretary Esther Koimett clarified that only Sh1.5 billion would be spent.
She further explained that though the trains are used, they will be in service for the next 20 to 25 years. 
"They should serve us for another 20 - 25 years. When the full complement is in, they will enable us to transport around 132,000 people a day compared to the 13,000 we do today," said Koimmet.