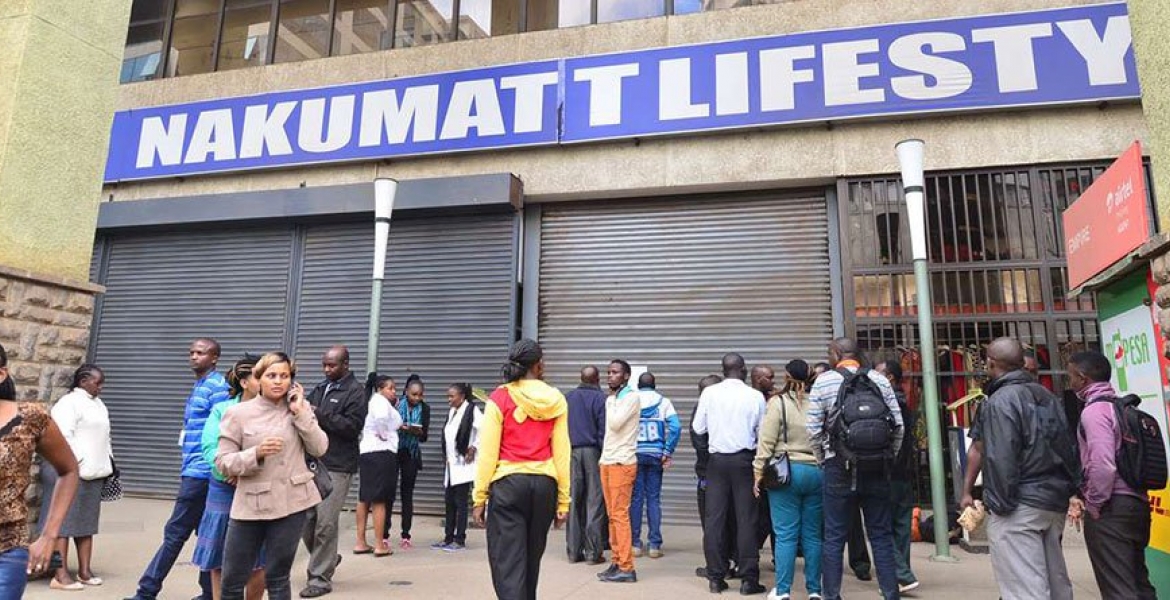 More than 800 people are set to lose their jobs in the latest layoff plan by troubled Kenyan supermarket chain, Nakumatt.
The retailer's court-appointed administrator, Peter Kahi, said the layoff is part of the rescue plan for the supermarket that almost collapsed under the weight of debt.
"As part of the business recovery strategy, we have commenced a rightsizing exercise. This exercise is geared to aligning the human resource base with the current organisational needs," Kahi said.
Those to be affected by the layoff include staff members who had earlier been sent on compulsory leave, Kahi said.
"This disengagement though unintended provides a suitable platform for the business to strike a delicate balance," he said, adding that "continued retention of workers under compulsory leave terms is not a sustainable option."
However, the union representing Nakumatt employees have vowed to oppose the move, accusing the administrator of breaching labour laws and a Collective Bargaining Agreement (CBA) signed with the workers.
Boniface Kivuva, who is the secretary general of Kenya Union of Commercial, Food and Allied Workers (Kucfaw) said the Nakumatt administrator had issued the layoff notice on grounds of insolvency, a declaration he says the retailer has not obtained as required by law.
"We will not allow the administrator to circumvent the law. We are moving to court to oppose this," said Mr Kivuva.
Layoff letters sent to a section of employees indicated that Nakumatt will offer severance compensation of up to Sh200,000 to the sacked workers.
"In my capacity as an agent of the company and in pursuant to Section 40 (2) of the Employment Act, 2007, I have reviewed the affairs of the company and regret to advise that there is insufficient available working capital to permit continued operations at former levels and consequently it has become apparent that your functions as a shop assistant will unfortunately be abolished."
"Consequently, your services have been terminated as from 22 February 2018," said one such letter signed by Kahi.
The huge debt running into billions of shillings has seen Nakumatt shut down about 20 of its outlets in Kenya and neighbouring country Uganda.