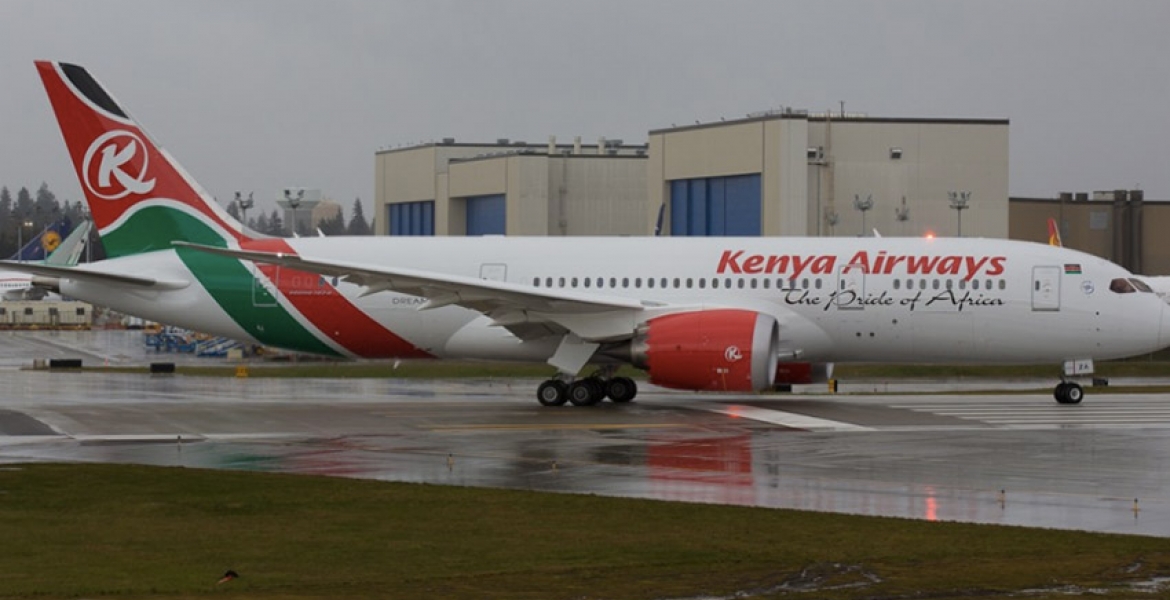 Kenya Airways says that most of its flights could be cancelled or delayed as a result of operational disruption prompted by flight crew constraints.
In a statement to newsrooms on Saturday, the airline assured that its clients remain their highest priority, promising that those who will be affected by the disruption will be re-booked on other flights.
"Kenya Airways is currently facing operational disruption due to flight crew constraints. The airline advises that some flights maybe cancelled or delayed. Our guests remain our highest priority and we will endeavor to ensure any affected guests are re-booked on other flights," read the KQ statement.
Kenya Airways further advised its customers to keep checking the status of their flights through the airline's contact center and social media.
"We urge our guests to keep checking the status of their flights through our contact center and social media."