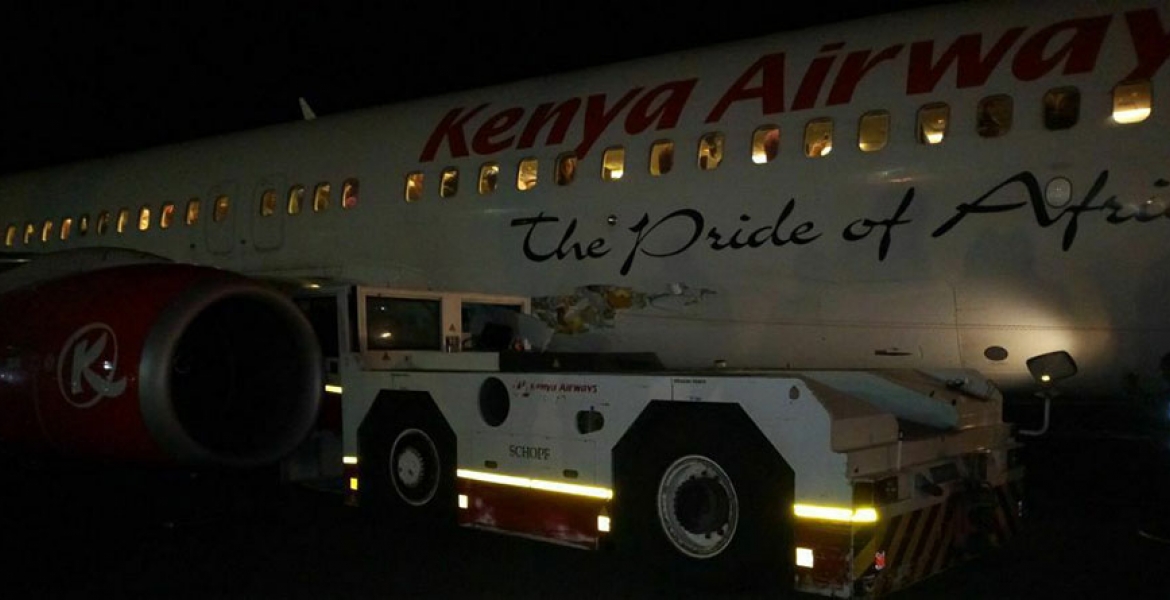 Kenya Airways was on Sunday night forced to ground one of its aircraft and book the Johannesburg-bound passengers on other flights following an extensive damage on it prior to take-off.
In a statement, the airline said that its eight Boeing 737-800 aircraft suffered extensive damage to its main body (fuselage and engine) when a tow truck dragging the plane from the terminal bay to the runway rammed it.
This accident occurred at 8:50pm when the flight, which is the last of the three daily Kenya Airways flights to Johannesburg was scheduled, forcing Kenya Airways to cancel the trip and rebook passengers.
"Kenya Airways confirms that one of its aircraft was involved in an unfortunate incident Sunday evening," the airline said in a statement. "There were no injuries. Flight KQ764 was later cancelled to allow for further investigations and all guests were accommodated on other flights."
Experts said that the accident will likely cost the airline's insurers a tidy amount of money, especially the engine, one of the most costly single parts on an aircraft.
Kenya Airways next generation Boeing 737-800 plane is run on an engine manufactured by Ohio-based CFM International and costs about $10 million (Sh1 billion).