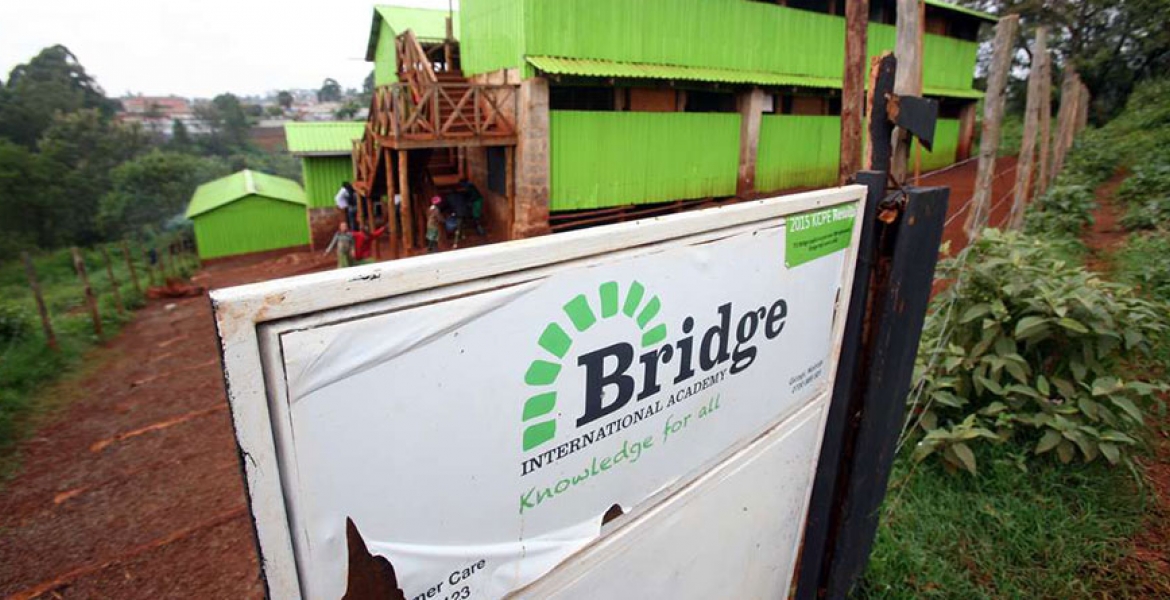 A Bridge International Academies school
The Government of Kenya through the Ministry of Education is embroiled in a row with the World Bank and United States billionaire's Bill Gates-backed group of low-cost schools that largely operate in slums and rural areas in the country over their operations.
The standoff between Ministry of Education and the Bridge International Academies threatens the studies of over 100,000 Kenyan pupils enrolled in the institutions across the country.
The row arises over what category the group of institution should be placed under in the Ministry's grouping of education institutions.
While Bridge International Academies Management insist that institutions fall under the category of alternative provision for basic education and training (APBET) the Ministry of Education disputes the categorization, saying they should be under private schools category.
In a letter dated June 29, the Director of Quality Assurance and Standards in the Ministry of Education Pius Mutisya told the Bridge International Academies Managing Director in East Africa to stop hiding under the APBET banner.
"We insist that that BIA has to comply as directed and not hide under the APHET guidelines. The County Education boards are able to decide which schools fall under APBET and which are basically private. The BIA concept falls under private category," said Mutisya in the letter that is also copied to Education Cabinet Secretary Fred Matiang'i.
Mutisya further says that the curriculum offered by Bridge International Schools in Kenya has not been approved by Kenya Institute of Curriculum development.