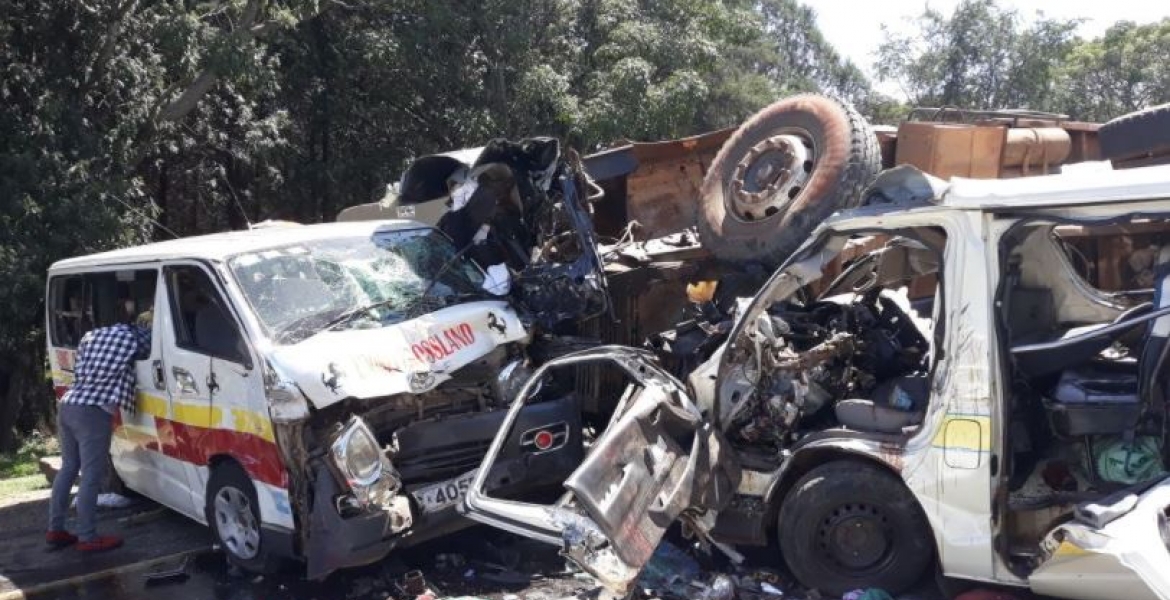 At least 20 people are feared dead following a multiple-vehicle crash on Tuesday afternoon at the dreaded Sachangwan area along Nakuru-Eldoret highway.
Eye witnesses said that a truck driver headed to Nakuru was being chased by National Transport and Safety Authority (NTSA) officials before he lost control of the truck, hitting oncoming vehicles; including a Modern Coast bus, four 14-seater Matatus, a truck and several other private cars.
Several other people escaped with injuries and were rushed to MediHeal, Nakuru Level Five Hospital and other medical facilities in Nakuru town, with rescue officials indicating that the number of causalities is likely to increase.
The horror crash comes hours after 13 other people perished in a gruesome road accident that happened on Monday night at the Kamukuywa Bridge black spot along the Webuye-Kitale road.
Last weekend, about 30 people lost their lives following two separate accidents that occurred on Saturday. One of the crash killed 21 people in Baringo after an Administration Police (AP) lorry veered off the road, while the other, involved a Toyota Probox claimed the lives of seven musicians from the renowned Kenene international band, a popupal Kalenjin music group.