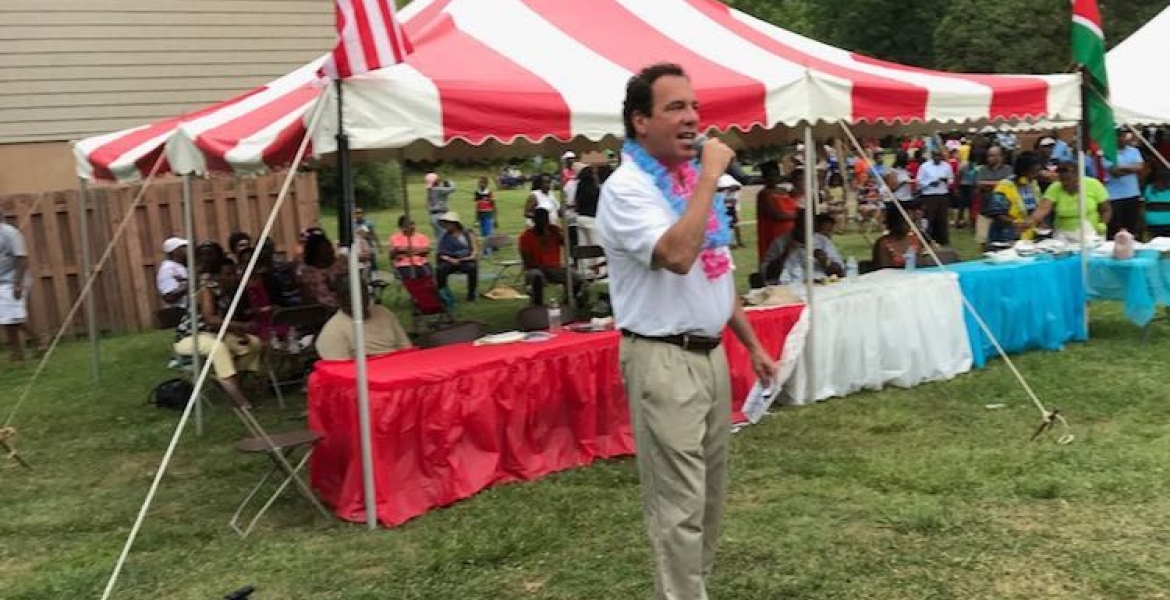 Baltimore County Executive Kevin Kamenetz on Saturday, July 1st graced the Independence Day Celebrations/Family Fun Day, an event held each year by the Kenyan community in Baltimore, Maryland
Kamenetz, a big advocate for immigrants' right, pledged to use his authority to make sure immigrant communities in the County are not victimized by unfair federal or local immigration policies.  Kamenetz, who described himself as a third-generation immigrant, urged the Kenyan-American community to reach out to his office with any immigration issues affecting them locally. He also urged them to be proactive in rallying against social injustices and to join hands with immigrant rights groups that fight against unfair immigration policies.
Kamenetz has been a fierce critic of the harsh immigration policies being implemented by the new Trump administration. He has particularly opposed the 287(g) program that
In April, he signed an executive order that bars Baltimore County police from detaining people solely on suspicion of their immigration status and/or inability to speak English. He had also vowed to veto a bill that had been brought before the County Council in June, which would have required county correctional officers to carry out certain immigration enforcement on individuals arrested and detained in the county jail. The bill was eventually tabled/suspended after failing to get enough votes needed to pass it.
This year's event was held at Gunpowder Falls State Park.
RELATED: Kenyan Community invited to the "Call for Unity" Rally in Towson, Maryland on Wednesday, July 12th